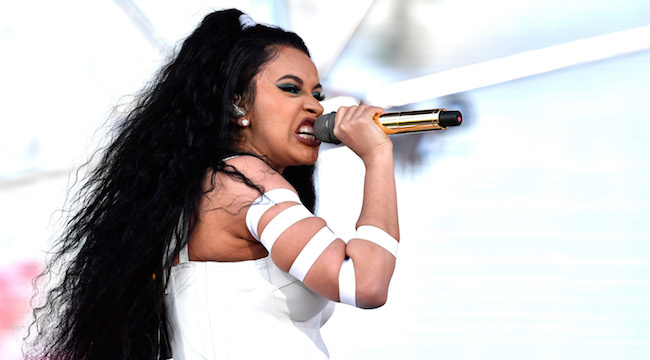 While speculation about Cardi B's continuing feud with Nicki Minaj runs rampant online, the recent revelation that Meek MIll's upcoming album will likely feature the outspoken Bronx rapper sets up the perfect opportunity for her to take more shots at Nicki Minaj. That those shots may come on the album of Nicki Minaj's own former paramour Meek Mill only gives the rumors an even more ironic and fitting air.
Meek had previously announced the upcoming release date and revealed the album's celebratory title in separate posts, but not to be overlooked was the casual mention that he'd snuck a Cardi B feature onto his album. During a video accompanying the Vogue story where he advised the upcoming release date, Meek requests his engineer to queue up a working track that apparently features Cardi, a bold move coming from someone who would have known that the the "Money" rapper likely had brewing beef with his ex.
And while the details of their breakup were never revealed by either party, Nicki did share some of her thoughts from around the time of Meek's own feud with her labelmate Drake during an interview with Zane Lowe. Now, it looks like the tables may be turning and Cardi and Meek are set to either continue to make Nicki look like the bad guy, or finally give her enough fuel for a clapback that will snap her out of her creative rut by forcing her to take action and defend her throne.
Note: Cardi B is a Warner Music artist. Uproxx is an independent subsidiary of Warner Music.