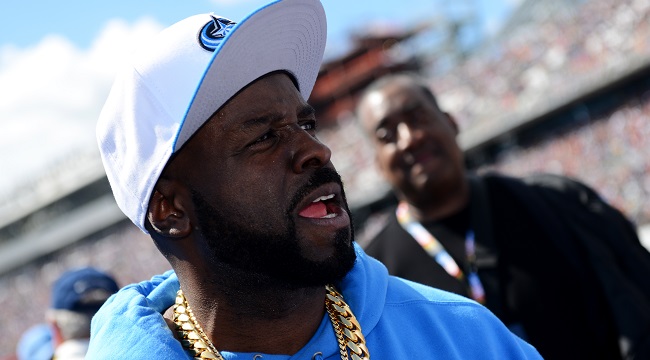 Another volley has been tossed in hip-hop's generational debate. First, Diddy made a diplomatic Instagram post yesterday bemoaning the lack of originality and overabundance of rappers out there. "It's a lot to take in every day," Diddy said. "Everybody's saying the same sh*t in different ways," he lamented. Diddy clarified that, "I'm not knockin' nobodies' dream, but I just don't want to get the culture to get diluted, where it gets so mass-produced it doesn't mean anything. Artists have to be special… if you gonna be in this game, be great." Or be cropped?
None other than New York-based hip-hop DJ Funkmaster Flex was triggered by Diddy's comments. Flex decided to throw caution to the wind compared to Diddy's measured tone. He shared Diddy's video on his own Instagram account, commenting with the caption,"so many wack rappers out here! If you think a rapper is wack @ them now!!!" After inexplicably tagging liquor brand Ciroc on the post, Flex decided to start off the shady proceedings by naming some rappers he feels are wack. He focused on Nicki Minaj, G-Eazy, and Generation Z faves Lil Yachty and Lil Pump.
He then screenshotted his own tweet which read, "wack rappers always have a expiration date… they get replaced by the next one…it's a cycle!" One man's list of "wack" rappers is another man's dope posse cut, however. Where do you stand in the debate?