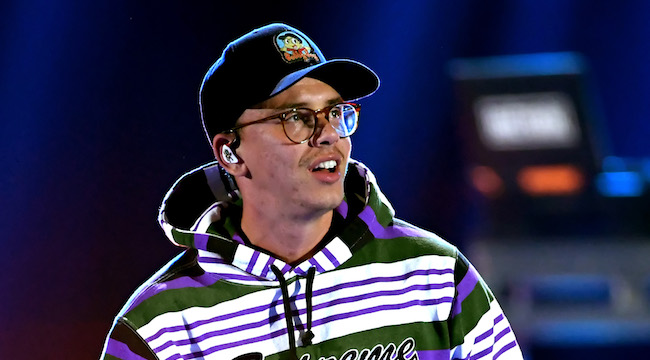 Maryland MC Logic has been teasing his forthcoming album, YSIV, for the past couple of weeks, first with a celebratory freestyle, then with his "Everybody Dies" video, and now, with the reveal of the tracklist featuring the collaboration with the entire Wu-Tang Clan he excitedly talked about last week, titled, ironically, "Wu-Tang Forever."
You may remember that a few years back, Drake similarly titled a track "Wu-Tang Forever" after teasing for months that the group would make an appearance, but when his album, Nothing Was The Same dropped, it turned out to be one of his trademark, moody ballads built around a sample of the Clan's "It's Yourz." It looks like Logic, who has been compared to Drake in the past, has finally got one up on the megastar as his own profile has raised significantly over the past year with breakout performances at the VMAs and Grammys.
And while the potential of a reunited, eight-man strong Wu-Tang crew may have hardcore rap heads rubbing their mitts together in anticipation, it turns out Logic has something for everyone on YSIV, with fellow former XXL freshman Wale joining him for "100 Miles And Running" (incidentally, the name of Wale's breakthrough mixtape with Nick Catchdubs), up-and-coming rapper Jaden Smith, who's been killing the features circuit lately with an appearance on Young Thug's On The Rvn tape this week as well, and sundry members of Logic's own RattPack crew making an appearance on "The Adventures Of Stoney Bob."
YSIV is set for release this Friday, September 28.
Wale is a Warner Music artist. Uproxx is an independent subsidiary of Warner Music.