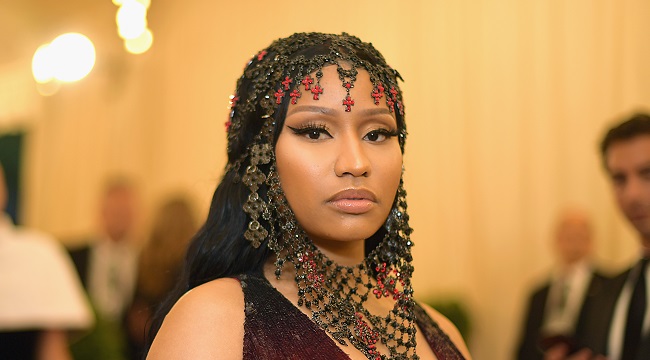 Fans were disappointed when Nicki Minaj and Juice WRLD were forced to cancel a European tour stop for the second time just hours before the show was set to take place. The reason yet again was the venue apparently couldn't handle the electrical and technical aspects of the performance.
Nicki Minaj and Juice WRLD had added an extra show to the Nicki WRLD Tour at Arkea Arena in Bordeaux, France. They had never played the venue before and were told during sound check that everything was set to go. However, just a few hours before the two were to take the stage, Arkea Arena informed the rappers that their performance couldn't be accommodated technically.
Nicki still greeted fans who were waiting outside the venue for her. She recorded a video message on Instagram to apologize to the fans who were expecting to see her perform that night.

"I love performing for my fans. I'm more excited than you are before the show. These two cities that had technical issues are cities that I've never been to before, and we tried to add them, but they just didn't have the power in the building to facilitate my show — and they didn't tell us that until three hours before the show, as opposed to when we did soundcheck and they said it was fine," the rapper explained.
A video surfaced of the unhappy crowd reacting to news of the show being cancelled. Many began booing and flipping off the stage. As people were funneling out some began chanting, "Cardi B," who Nicki reportedly has beef with.
The cancelled show in France marks the second time this tour that Nicki Minaj and Juice WRLD were forced to cancel a show at the last minute. The two postponed a show at the last minute in Slovakia last month, citing similar technical issues.