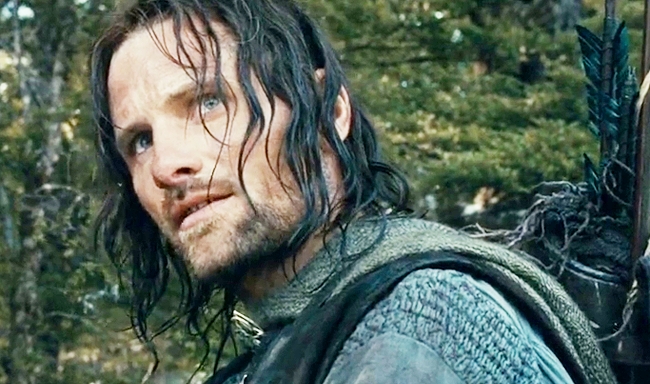 The rumor mill surrounding Amazon's massive Lord Of The Rings series is currently roaring at full force, possibly bringing Peter Jackson back to the fold to helm the $1 billion series. And with the deal Amazon struck reportedly including material from the Oscar-winning films, the current thought about the plot shouldn't be a surprise.
While it won't follow the War Of The Ring story we saw in the film, a major character from those films is set to be the main focus of season one according to newest rumors. According to The One Ring and reportedly confirmed by several other sources, young Aragorn will have his story told in season one of the epic series. What this means isn't sure, particularly the young portion since Aragorn was technically in his 80s during The Lord Of The Rings movies. But the future King of Gondor and Ranger of the North has plenty of adventures and stories to draw from, including his childhood with his father, his time with the elves and his stepfather Elrond — Hugo Weaving from the film series.
The story has the bits of the classic hero's journey tossed in there, but it also supplements the overall story of J.R.R. Tolkien's epic by exploring more of the world and setting the stage for the main trilogy itself. The reports also seem to imply that this would only encompass season one, opening up the possibility that each season of Amazon's series will focus on a new portion of Tolkien's world.
If this means we end up getting some of Sauron's background put on the screen, the entire price tag is worth it. Go crazy, give us werewolves, give us more giant spiders, and go deep. What do you have to lose?
(Via SlashFilm / ComicBook.com / The One Ring)