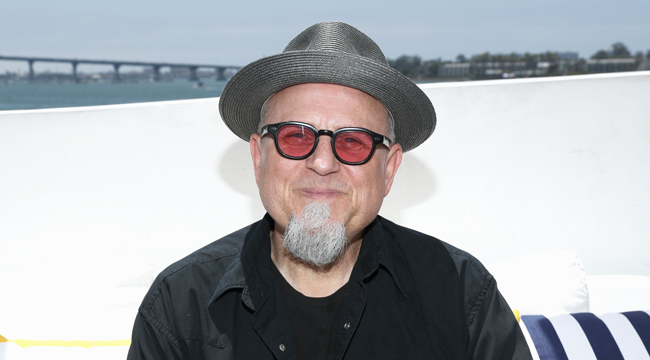 After James Gunn's firing as director of Guardians of the Galaxy 3, the debate continues over his controversial resurfaced tweets, which contained, as summarized by Disney, "offensive attitudes and statements." To be certain, Gunn did joke about rape, pedophilia, AIDS, and the Holocaust. These were objectively bad tweets, but much of the uproar over Gunn's termination revolves around the undeniably political nature of the social media campaign (led by far-right Pizzagate truther Mike Cernovich) against the vocal anti-Trump critic.
There's also the question of timing in Disney's decision, and whether they were aware of previous backlashes against Gunn, including a 2012 campaign to remove him as director as the first Guardians film over provocative blog posts. Bobcat Goldthwait enters the argument at a later point, while not mentioning the timing of Disney's decision but shading some of Disney's other moves. In an Instagram post, Goldthwait goes further than the Guardians cast members who have stood up for Gunn — he suggests that Disney may be acting "hypocritical" in multiple ways. To that end, Goldthwait would like his voice removed from a Disney theme park attraction:
I love @jamesgunn. He's a loyal friend, super talented, passionate and kind. I wanted to say something, here it is:

Dear @disney, I would hate for you to come off as hypocritical so I'm suggesting that you remove my voice from an attraction that's coming to your park. It's called WORLD OF COLOR – VILLAINOUS, and I reprise the role of Pain, a role I played in HERCULES. You see here's the deal, years ago I made a lot of sarcastically shocking and offensive jokes. Many that I'm embarrassed about now, and I'd hate to make you guys look bad seeing that I'm openly critical of the president and his administration, and you seem to be taking your lead from some of his radical fringe supporters. I think James Woods may have recorded a voice for this new attraction, too.

Why not check out some of his whacky past tweets?! They're a hoot! For the record I do stand with survivors of sexual abuse and I was wondering if you guys are still making money off of your movie POWDER? Asking for a friend. Thanks, Bobcat
Obviously, Goldthwait pulls no punches here. He points out that James Woods has made a plethora of outrageous remarks without consequence from Disney, and that kind of digging may not be something that the conglomerate wishes to endure. He wonders whether Disney's taking sides amid a "radical fringe" campaign, which is also picking at Michael Ian Black, Patton Oswalt, Dan Harmon, and other leftist comedic figures. And Goldthwait goes for the Powder jugular by alluding to Disney's hiring of Victor Salva, who was convicted in 1988 of sexually abusing a 12-year-old male actor, to direct the 1995 drama film.
Where Guardians 3 goes from here is anyone's guess. There's a petition circulating (with 150,000+ signatures and counting) for Disney to rehire Gunn, who was still penning the script when he was fired. It's hard to imagine any other director being able to prep the film for 2020 (with a fitting tone for the franchise), unless Thor: Ragnarok helmer Taika Waititi climbs aboard. That possibility seems unlikely, however, given that Waititi is hard at work on Jojo Rabbit, and Guardians 3 is now a hot potato.
See Goldthwait's full Instagram post below.