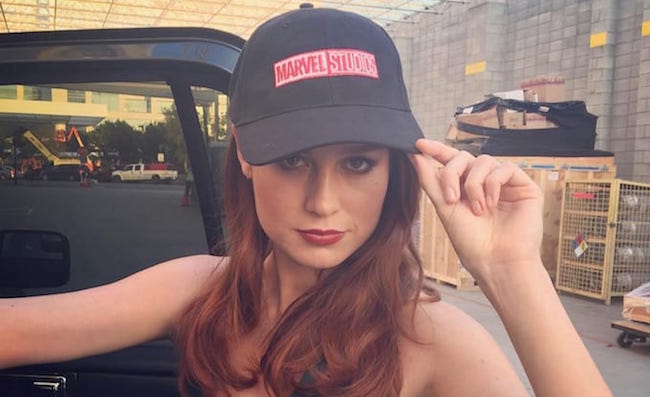 Ever the good employee, Brie Larson, who will make her Marvel debut in Captain Marvel (March 8, 2019), is sharing her love for Black Panther on Twitter. The Ryan Coogler-directed film made a massive $25.2 million during Thursday previews and is expected to bring in $165 million-plus over the four-day weekend, but not everyone is lucky enough to afford tickets for the family.
Larson (and her Twitter followers) have you covered.
"One of the best things you can do for yourself and/or the ones you love is purchase some #BlackPanther tix," the Oscar winner tweeted. "I know it's expensive to go to the theater, but its worth it for this one. You will exit forever impacted." Larson added, "If you want to buy tix for people who can't afford to see #BlackPanther at the moment, comment below. If you are in need of tix, reach out to the angels who have commented below #payitforward."
Unlike the movie Pay It Forward, it worked.
Black Panther is more than your average Marvel movie — as our own David Dennis, Jr. wrote, "I know the movie won't fix the world's problems. It won't change anyone's living conditions. But for a couple of hours, I'll be in a theater experiencing a world I've fantasized about for two decades. And this time I won't have to see it as a place I retreat to. I'll see Wakanda as a home that's finally been opened for the world to see." Wakanda forever.
(Via Brie Larson/Twitter)