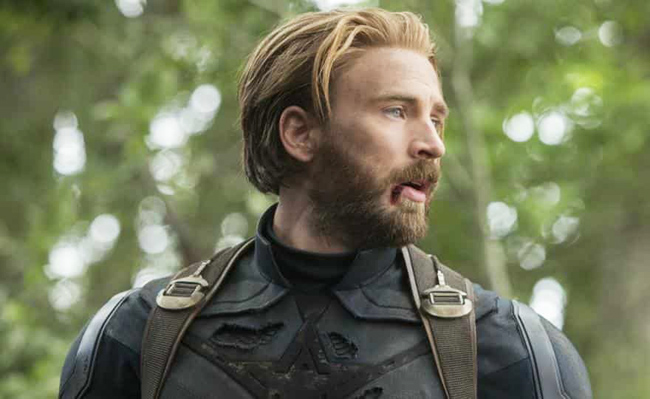 Chris Evans took fans by surprise on Thursday when he announced on Twitter that he is done with the Marvel Cinematic Universe and finished his last day playing Captain America. "Officially wrapped on Avengers 4. It was an emotional day to say the least," he tweeted. "Playing this role over the last 8 years has been an honor. To everyone in front of the camera, behind the camera, and in the audience, thank you for the memories! Eternally grateful."
The fourth Avengers movie will be the actor's 10th one as Cap, which seems as good a number as any to go out on. Not to mention that Evans himself even hinted that he was hanging up his shield for good earlier this year, when he told the New York Times that "you want to get off the train before they push you off," in terms of his character's shelf life.
Now, taking all that into consideration, one might think that fans would have braced themselves for the inevitable by now. Except the opposite of that and everybody starting freaking out that this means Cap is now dead.
I mean, it could! Or it could not!
https://twitter.com/quintabrunson/status/1047899206239707136
If Steve Rogers is indeed killed off, perhaps his death will pave the way for Bucky Barnes/Winter Soldier (Sebastian Stan) to assume the Captain America role, as he did in the comics when Rogers was presumed to be dead. Another less deathy option would be Falcon (Anthony Mackie), who took on the responsibility when Rogers went into retirement in another comic incarnation.
So it sounds like one way or another, Cap's spirit will live on, even if Chris Evans' portrayal will not.