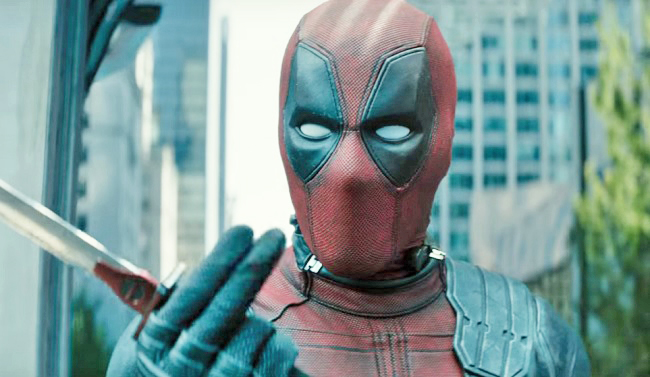 Deadpool creator Rob Liefeld may have landed himself in hot water over a Twitter joke about casting Russell Crowe in the recent sequel, but that hasn't stopped 20th Century Fox from planning a special screening for San Diego Comic-Con attendees later this month. According to Entertainment Weekly, the recently released full schedule for the 2018 gathering revealed that 20th Century Fox will be hosting a special screening of what it bills as an "uncut" version of Deadpool 2 for fans lucky enough to get a seat at the city's Horton Grand Theatre, located near the convention center.
Aside from advertising the screening, however, both Fox and Comic-Con are saying very little by way of what the "uncut" version of Deadpool 2 entails. The studio describes it as "a super-duper special screening" with "maybe some surprises," but offers nothing in terms of details. So for all we know, said "surprises" could be something as big as a few deleted scenes or never-before-mentioned cameos packed into the special edit, or something as small as the word "uncut" being added to the opening title sequence. Who knows? Maybe some of the fine folks headlining the Deadpool 2 panel earlier that day will be in attendance.
For those of you planning on attending Comic-Con 2018, the screening will take place on Saturday, July 21st from 10 pm to 12 am PT at the Horton Grand Theatre. As for the Deadpool 2 panel, that's happening earlier at Hall H from 5:15 to 6:15 pm PT. Apparently, some special "pals" will be dropping by for that.
(Via Entertainment Weekly)