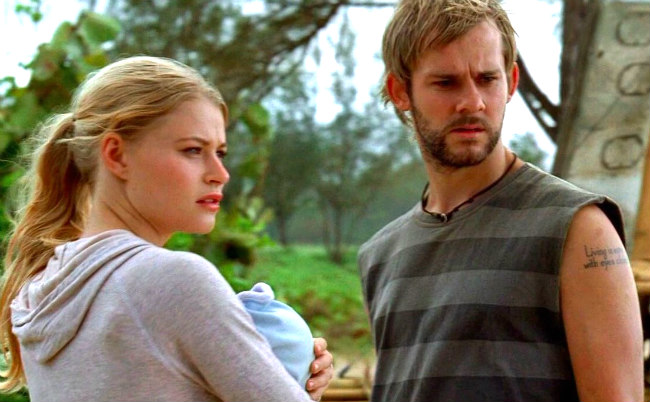 It's good to be friends with J.J. Abrams. He's like the nerdy Adam Sandler.
The director has frequently worked with Simon Pegg, Keri Russell, and good luck charm Greg Grunberg, all of whom either appeared in The Force Awakens or will appear in Episode IX. On Friday, Abrams added another former-collaborator to the still-untitled Star Wars movie: Lost star Dominic Monaghan, who knows a thing or two (or three, actually) about movie franchises.
Deadline reports that Monaghan, who played Drive Shaft member Charlie Pace on the Abrams-created mystery series, "is joining the cast of Star Wars: Episode IX. Not sure what role he will be playing, but he's set." In a statement, the Lord of the Rings actor said, "The galaxy far far away has had almost as much influence as the one I live in, so I am delighted to be involved."
How do you sing "You All Everybody" in Basic?
Monaghan joins fellow new cast members Russell, Naomi Ackie, and Richard E. Grant (who is not playing Extended Universe baddie Thrawn), as well returning stars Daisy Ridley, Adam Driver, John Boyega, Oscar Isaac, Mark Hamill, Anthony Daniels, Billy Dee Williams, Lupita Nyong'o, Domhnall Gleeson, Kelly Marie Tran, Joonas Suotamo, and Billie Lourd.
And to calm any role speculation…
(Via Deadline)