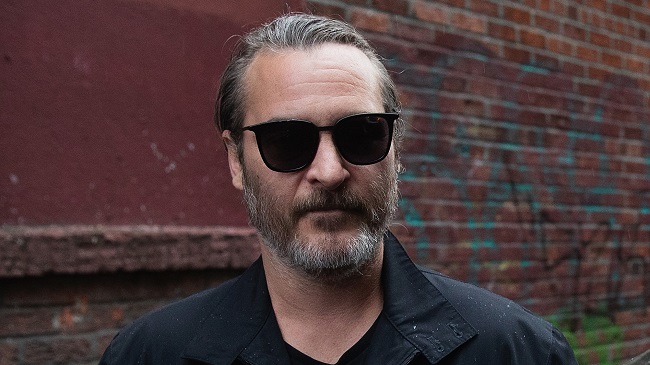 Has a movie ever been as Instagrammed as Joker? Director Todd Phillips has been on a social media storm, partly to combat all the shots paparazzi keep snapping and leaking online, partly to tease us about a movie that isn't even in the can yet. Indeed, today Phillips took to the photo-sharing site to show star Joaquin Phoenix in full clown attire.
The caption just says "Work," and it shows a clearer shot of the Instagram video the Hangover director uploaded last week. That one started with Phoenix sans make-up, looking like a greasy-haired, unkempt fellow. Soon we got a double exposure of him in full Joker regalia placed over top him as a schnook. It ended with Joker Joaquin smiling creepily.
This one comes a day after Phillips went on Instagram yet again, that time to show supporting player Zazie Beetz…looking like Zazie Beetz. The Deadpool 2 scene-stealer wasn't in make-up or in some costume. Phillips is like that person you follow who clogs your feed with their vacation photos, only instead of vacation, Phillips is at work, and his job involves directing a movie about the Joker.
Where can Phillips go from here? Maybe he could show the whole movie in Instagram snapshots? At the least give us a photo that pairs Robert De Niro bro-ing down with Marc Maron.