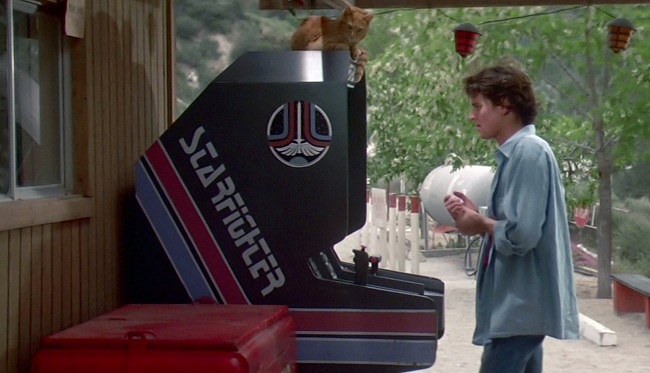 Rogue One: A Star Wars Story and Book of Eli screenwriter Gary Whitta has been trying to reboot 1984's The Last Starfighter for quite some time, despite reports that the rights-holder Jonathan R. Betuel was so dead set against a remake that he wouldn't sell the rights to Seth Rogen or even to Steven Speilberg. However, Betuel seems to have since changed his mind. Rumors of a Betuel-approved virtual reality show based on the movie circulated back in 2015, and now Whitta has revealed he and Betuel are collaborating on a Last Starfighter project:
Whitta posted that concept art on Wednesday, and io9 has since reached out to him for more information. Whitta, who told io9 that Last Starfighter is "right up there with Star Wars" in terms of "movies that stirred my imagination as a kid," explained how he managed to get Betuel involved ("pestering him") and whether the movie is a reboot or a sequel (both).
I happened to track Jon down, and after I was done pestering him with all my fanboy questions about the original film we started to talk about what a new version might look like. Since then we've spent so many hours working on it I've long since lost count, but right now we have a fully developed story that is a combination of reboot and sequel that we both think honors the legacy of the original film while passing the torch to a new generation.
Whitta tagged Seth Rogen in the replies to his concept art tweet, so io9 asked if Rogen is involved. Whitta answered, "We've chatted on Twitter about it. Personally I think he'd make a fantastic Centauri."
Centauri is the character who recruited ace Starfighter players and was originally played by Robert Preston. If this means we're also going to get Seth Rogen singing "The Shady Dame from Seville" in drag in a Victor Victoria reboot, I'm all for it.
(Via io9)