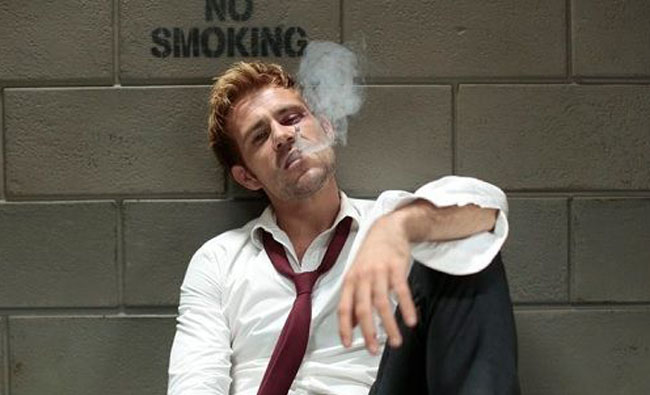 NBC's Constantine only lasted for one season, but it made such a mark with fans that Matt Ryan keeps popping up on other DC shows, including a short guest stint on Legends Of Tomorrow. Now it turns out that if the Waverider keeps flying, a certain rake at the gates of hell will be joining the team for good.
Word has filtered out that, provided Legends of Tomorrow gets renewed for a fourth season, Ryan will join the cast as a series regular. Legends of Tomorrow follows the time-traveling antics of several DC show cast members as they fight crime and teams of supervillains across time and space. Over the show's three seasons, it's swapped heroes in and out, most recently adding Wally West (Keiynan Lonsdale) to the cast for superspeed pranks. So it makes sense that Constantine could be plucked out of the time stream to join the party.
As for the show's odds of renewal, it's done relatively well in the ratings, but the real factor might be how the show performs outside its air time. Same-day and same-week streams can make a big difference for shows, especially on networks like the CW, which streams the last five episodes of their series for free (ad-supported) on their official website. So, Constantine fans eager for more of their anti-hero might want to get caught up.