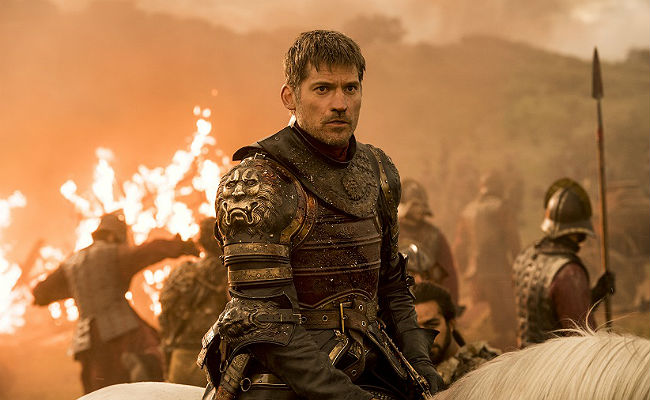 While the rest of the world is dreading the end of Game of Thrones ("that's what the prequels are for," HBO yells in a Don Draper-esque voice), Kit Harington was counting down the days until production wrapped. "I'd like to step away and enjoy the obscurity, cut my hair, make myself less recognizable as the character, and go do and some other things with a completely new look and tone," the actor said, describing his ideal hair length as "short-short." Nikolaj Coster-Waldau is a little more conflicted about saying goodbye to Thrones.
On one hand, playing Jaime Lannister got him an Emmy nomination. On the other hand (which he doesn't have), the costumes were really heavy.
"It's a very satisfying feeling," Coster-Waldau said about the final season. "I'm sure there are a lot of financial reasons to extend Game of Thrones for another two, three years. But that was never what [David Benioff and D.B. Weiss] wanted. It just feels like we go out the right way. But, yes, I'm going to miss the words. I'm not going to miss the armor. The costumes were very heavy. But beautiful." No wonder Ed Sheeran only hung around for a single episode.
Coster-Waldau also called the "tell Cersei" scene with Diana Rigg his favorite of the entire series. "It was just beautifully written," he said. "To work with an actress like Diana Rigg is very exciting and she is brilliant, as you would expect. It was definitely a high point not just of the season, but the whole show, for me."
(Via The Wrap)