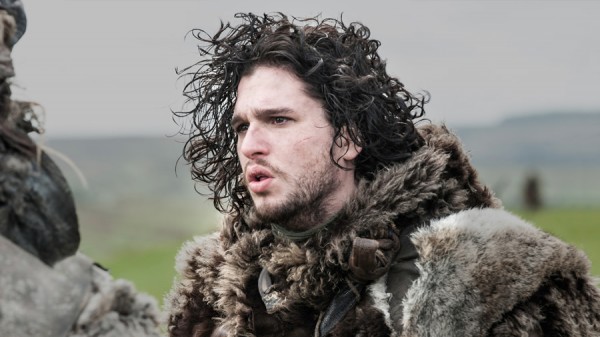 Emilia Clarke's goodbye to Game Of Thrones seemed a little more heartfelt than her co-star Kit Harington. For her, the end of the series was the end of an era that gave her "the life I never dreamed I'd be able to live and the family I'll never stop missing." The same might not be said for Harington, who spoke with Entertainment Weekly about the end of the series and made it clear that he was saying goodbye to Jon Snow in his own way:
"I'd like to step away and enjoy the obscurity, cut my hair, make myself less recognizable as the character, and go do and some other things with a completely new look and tone," Harington tells EW.

So, how short, exactly, will he go?

"Short-short," Harington says. "The beard will be harder to get rid of — I quite like the beard. I like having the long hair and beard both, but it will be like ritualistic thing. I can't go into my next role looking the same. This role was brilliant, but I'll need to get rid of Jon Snow."
The fact that Harington will chop off his hair is noteworthy because it became quite the topic of discussion back in 2015 while Jon Snow was "dead" on the show. Him cutting his hair, while it seems very silly, is this closing of the door for the series in a way that means something to its run. It doesn't matter to the character on the screen and shouldn't have anything to do with the final story against the White Walkers, but it is a nice little tidbit of info that joins in to confirm the show is ending.
It also helps drive home that Harington is finished with the series and the current roster of characters won't be involved in any spinoff for the show. It would be strange if they were involved given its reported prequel nature, but you never know. They might try to pull something where Emilia Clarke plays some ancestor or Kit Harington is plunged back through time and has to leap from person to person to find his way home. Samwell Tarly can be his version of Dean Stockwell.
You'd watch it.
(Via Entertainment Weekly)