Last month, Deadpool's titular Deadpool Ryan Reynolds told Deadline, "Fox has been asking for a PG-13 [Deadpool movie] basically since the start in 2006. I've said no since 2006. Now, this one time, I said 'Yes' on two conditions. First, a portion of the proceeds had to go to charity. Second, I wanted to kidnap Fred Savage. The second condition took some explaining…"
On December 12th, that dream to kidnap Fred Savage is coming to fruition with Once Upon A Deadpool, the theatrical release of a PG-13 version of Deadpool 2 with a few new scenes. It'll be in theaters for 12 days, and $1 of every ticket sold goes to the charity F*ck Cancer, who are allowing themselves to be called "Fudge Cancer" for the sake of the PG-13 rating.
The trailer already showed the Princess Bride framing they're using for the re-cut version, although Fred Savage isn't a little kid anymore and the questions he has for his bedside storyteller are a little more pointed this time. Some of those questions are answered in the video above, which Ryan Reynolds posted to Twitter with the caption, "Almost like John Candy and Macaulay Culkin. But with kidnapping, chest hair and cash grab."
The best question comes halfway through the video:
"Why PG-13?"

"It's a family movie. Also money. Also Disney."
"Also money" should have been the tagline for this, although we'll settle for "Yule believe in miracles."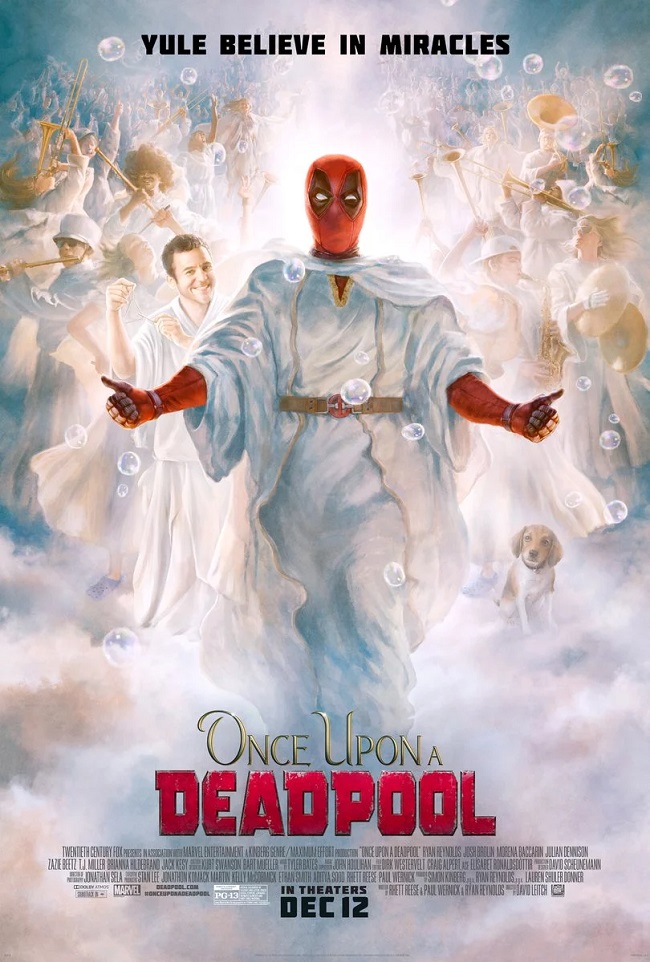 God bless us, every one.
(Via 20th Century Fox)