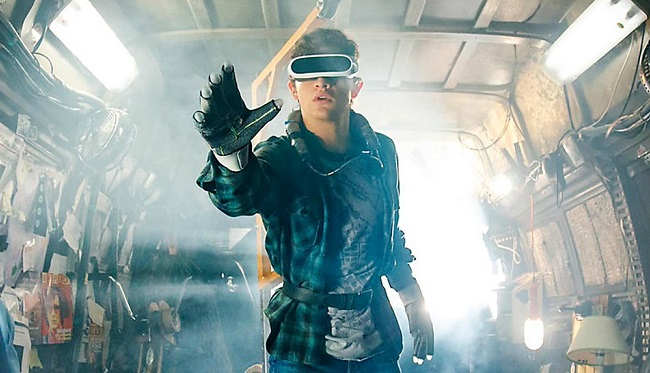 Steven Spielberg's Ready Player One has been met with some skepticism, with people on Twitter getting catty and South Park co-creator Trey Parker calling it "the most Member Berry thing ever." The movie was also projected to have an opening weekend gross of only $45 million, which may need to be revised based on the rave reviews coming out of the SXSW Film Festival in Austin, Texas, early Monday morning.
The movie held its "surprise" world premiere at SXSW on Sunday night, with Spielberg; cast members Tye Sheridan, Lena Waithe, Ben Mendelsohn, Win Morisaki, Philip Zhao, and Olivia Cooke; Ready Player One author Ernest Cline; and screenwriter Zak Penn in attendance.
Spielberg cracked some jokes before the two hour and twenty minute (!) movie started, saying, "This is not a film that we've made, it is, I promise you, a movie."
The screening was beset with technical difficulties. About 100 minutes in, an action scene overloaded the sound system. The sound cut out a second time when the projectionist restarted the scene, but the third try worked. Moviegoers reportedly made their own sound effects for the silent versions of the scene. (There better have been plenty of "pew pew pew"-ing, or we'll be very disappointed.)
The audience reaction was overwhelmingly positive, and Warner seems to be encouraging critics to speak up:
Some people pointed out the obvious:
And at least one viewer isn't looking forward to a particular type of complainer:
Speaking of complaints, not everyone was thrilled:
Ready Player One opens March 29th.