TV is littered with characters who were going to die in season one, only for the writers to realize, "Huh, maybe we should keep this Jesse Pinkman around." Eleven wasn't supposed to make it past the first season of Netflix's Stranger Things, which was originally pitched as a limited series, but "once we realized that the show was potentially going to go on longer than one season, we needed to leave it more up in the air, because deep down we knew the show just wouldn't really work without Eleven," co-creator Ross Duffer revealed in Stranger Things: Worlds Turned Upside Down: The Official Behind-The-Scenes Companion. "And at that point, we knew how special [Millie Bobby Brown] was. If there was going to be more Stranger Things, Eleven had to come back."
She wasn't the only character who was going to die.
Steve Harrington (played by Joe Keery) was also meant to die in season one. "This Steve character, he was just supposed to be this giant douchebag," the book reveals, adding that Keery becoming a fan favorite convinced them to change his destiny.
It's impossible to imagine Stranger Things without Eleven (Eleven as a Chicago punk, though…). It's easier to picture the show without Steve, although I don't want to. Unless he gets a spin-off, where he protects a mall food court from evil monsters by day and spends hours working on his hair by night. Do it, Netflix.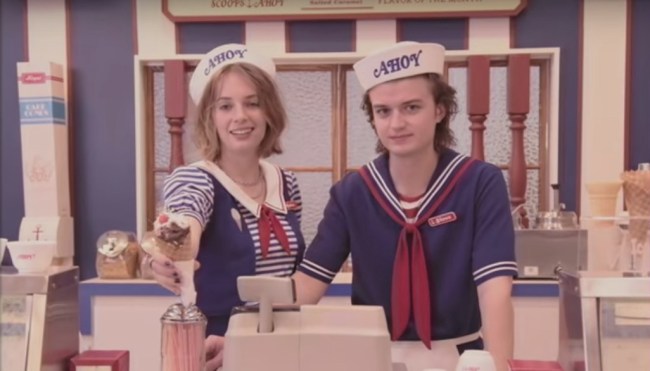 (Via Esquire)