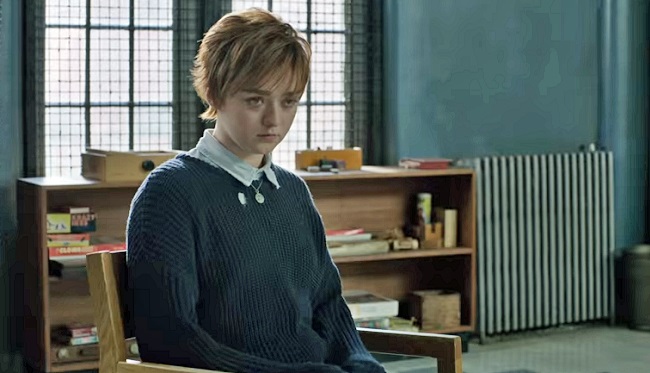 Fox almost released three X-Men movies this year: Deadpool 2, Dark Phoenix, and The New Mutants. After the Disney buyout, however, The New Mutants was shifted to February 22nd of next year and will reportedly ramp up those horror elements seen in the trailer. (According to director Josh Boone, it's "probably the hardest PG-13 ever made.") At least one of the movie's mutants is happy about the delay.
Game of Thrones star Maisie Williams — who's playing the lupine Scottish mutant Wolfsbane in The New Mutants — told Collider why she believed they benefit from having the extra post-production time.
"We finished in September and they were going to release in April and there's — it's a mutant film, there's a lot of effects. There's a lot of work that goes into the movie. They really make the movie after we finish shooting, so there was always kind of a bit nervous, really. I know how long this sort of thing takes on Game of Thrones and I know the work that they want to put in is — it's a huge job. Actually, I think it's for the better. I think it's good that we've got more time. We're not so strapped and up against it."
She also seemed relieved to hear they're going to push its PG-13 rating as far as they can:
"Well, it was always bizarre to me when we were shooting — when were shooting it was frightening and the scenes that we were doing were supposed to be like PG-13. I was always like are we going to get away with this? It was really scary. I feel like all of the suspense and horror has always been there, it's just nice to have a little bit more leeway in the editing and make it as scary as it deserves to be."
Considering the director has said all the young mutants institutionalized in the film have "killed people, whether intentionally or unintentionally", we're hoping they don't hold back on how bad things can get when fledgling X-Men don't have a grasp on their powers.
(Via Collider)