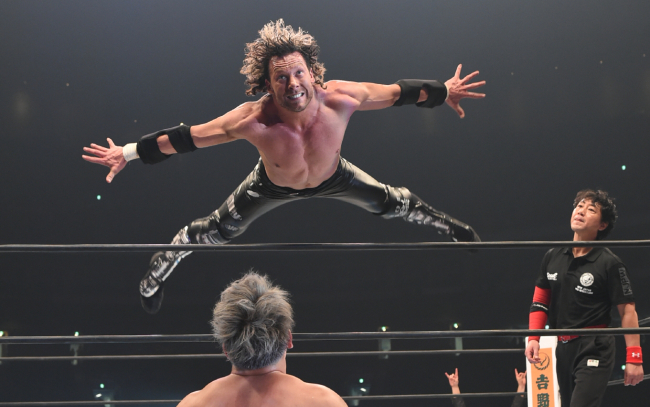 We have a lot of fun here on UPROXX writing about all corners of the professional wrestling universe, but it's time to get deadly serious: With Spandex needs your support in the 2017 RSPW Awards.
Just what are the RSPW Awards, you ask? Great question! I'll let them explain:
The rec.sport.pro-wrestling Awards (aka the Theszies) are the oldest public-vote wrestling awards on the internet. Dating back to 1990 (when Curt Hennig won Best Wrestler, Scott Steiner's Frankensteiner won Best Move, and Hulk Hogan versus Earthquake won Worst Feud), the Theszies now span over twenty-five years and are far and away the most comprehensive wrestling awards in wrestling fandom. They are the oldest awards and the best awards.
With Spandex has been lucky enough to win the Theszie for Best Wrestling Media for the past three years, and we'd love to go for a fourpeat — you can cast your ballot here. Voting closes February 9, so don't wait!

But of course, there are more categories than just Best Wrestling Media. (Which is the name of the category you can vote for With Spandex. Just in case you didn't know that.) Allow us to share our award-winning opinion with you!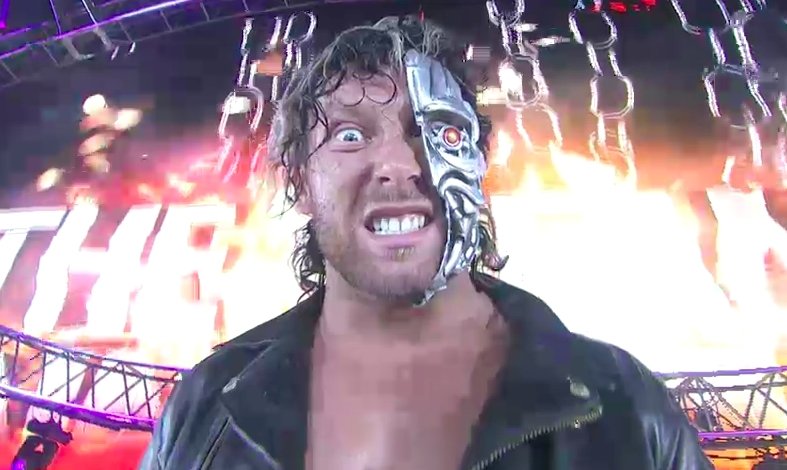 Best Wrestler is obviously the big one. Like all RSPW categories, it's not limited to promotion or gender, so your top three can (and should) look something like mine, which is Kenny Omega, Pete Dunne and Charlotte Flair. Or if you want to be weird, you can select "Write-in" and vote for Roman Reigns or or something.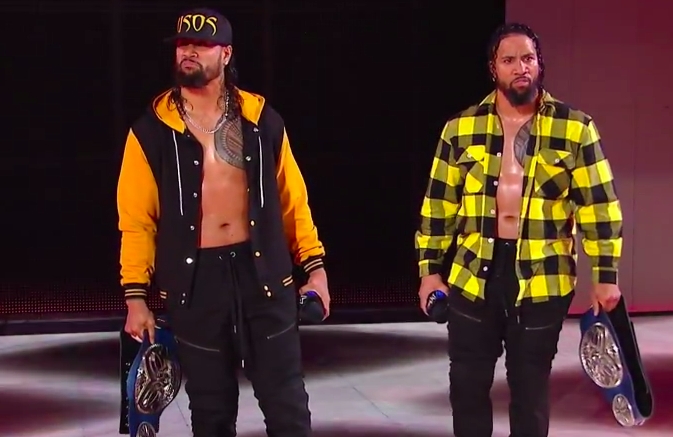 Best Tag Team has had winners from WWE for the past four years, and it's hard to see that pattern changing, given the banner year 2017 was for tag wrestling under Mr. McMahon's watch. The New Day, the Usos, Breezango, #DIY, Authors Of Pain, SAnitY, the Revival — you try narrowing that down to just three. Of course, there are notable indie names (the Young Bucks are probably destined to win this year, and the World's Cutest Tag Team deserve some props as well), but in my mind, the top three have to be the Usos, the New Day and #DIY.
Best Heel also has a slew of top WWE names ripe for the picking (Braun Strowman, Elias and Samoa Joe among them), but let's not overlook Dario Cueto and Johnny Mundo from Lucha Underground, and of course, Kenny Omega. But if we're forced to just choose three, it's hard to do better than the triumvirate of the Miz, Velveteen Dream and Chris Jericho.

Best Babyface is just as fierce a battle, but anyone's ballot which doesn't feature Prince Puma on it should just be thrown out. My picks? AJ Styles, Johnny Gargano and Puma.
Most Improved is a fun one to think about: Remember how terrible we all thought Velveteen Dream was going to be? And then how f*cking awesome he got as 2017 went on? It can be fun to eat crow sometimes. Dream tops this one for me, with 2nd place going to Braun Strowman and 3rd place going to Carmella. (Honorable mentions: Cody Rhodes, Nia Jax and Elias.)
Best Match features stiff competition, and I doubt any two ballots will be the same. Personally, I have to go with my heart on this one: Tyler Bate vs. Pete Dunne at NXT TakeOver: Chicago. Of course, I'd be a fool to not include at least one Kenny Omega match on my ballot, so Omega/Okada from Wrestle Kingdom 11 it is. I'm awarding my bronze medal to Aleister Black/Velveteen Dream from TakeOver: WarGames.
Best Wrestling Media. No idea on this one, sorry.
Now that you've gotten a crash course in some of the Theszies' biggest categories, click here to cast your ballot, which also includes awards for Best Angle, Best Wrestling Move, Most Underrated and Overrated, and of course, Worst Wrestler, among numerous other categories. Remember, voting ends February 9!