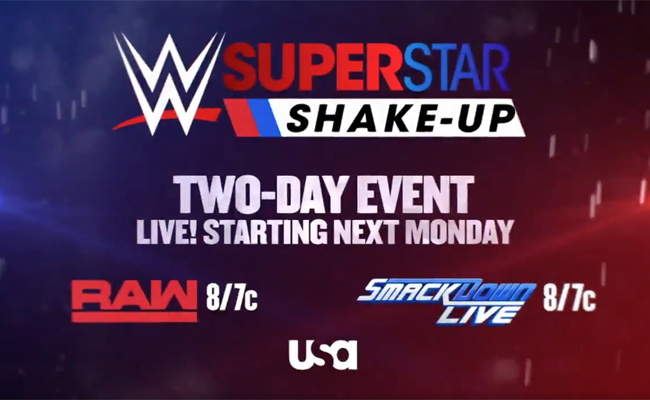 One announcement that we were expecting came early on this Raw After WrestleMania with the news that a new Superstar Shake-Up is coming next week! Advertised as a Two-Day Event, next week's Monday Night Raw and Smackdown Live will feature Superstars changing rosters to set up new storylines and potential feuds, and generally (hopefully) keep things fresh.
We don't know if there will be more of a "backstage" story this year to the trades between Raw and Smackdown, or if it's going to be like last year where people just show up on the other show and say "I'm here now!" At the end of the day, either method works, but having the changes be random does seem to leave a lot of potential storylines on the table.
I last wrote about the Superstar Shake-Up late last fall, when there were rumors of one that never came. Some of the Superstars I suggested shaking up back then are in very different places now (two of them just won Titles at WrestleMania), but som of that list might still be relevant. And the new round of speculation will give us plenty to talk about between now and next Monday when it gets underway.