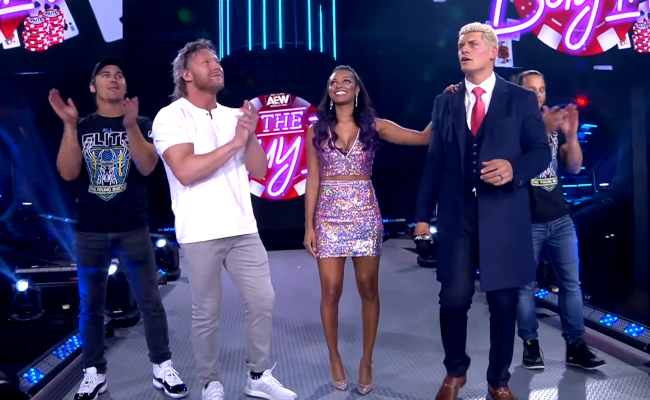 In the run-up to AEW Double Or Nothing last week, a lot of people in the wrestling community were questioning if the upstart company could really pull off an actual old-fashioned wrestling PPV that cost $50 to watch, in an age where every WWE show is available on the Network for $9.99 a month. While exact PPV numbers are always hard to come by, it now appears that AEW did in fact pull it off in a big way.

According to the Wrestling Observer Newsletter, Double Or Nothing got 98,000 buys. That number incoporporates both cable PPV buys and internet streaming purchases, which were apparently pretty close to equal in number. This is way up from last year's pre-AEW All In PPV, which had 55,000 buys. With replays, Double Or Nothing's total continues going up, and it's expected to eventually exceed the 99,000 buys that ECW Heat Wave got in 1999. Assuming that happens, Double Or Nothing will be the new record holder for highest buy-rate for a non-WWE/WCW pro wrestling PPV. For comparison, WON mentions that TNA/Impact only rarely gets close to the 50,000 buys mark.
Nobody knows what the future holds, or how things will look when AEW isn't the newest and most exciting thing. For that matter, once they're on TV in the fall, selling PPVs will become a whole different ballgame. For now though, this is certainly an encouraging sign for the new company.