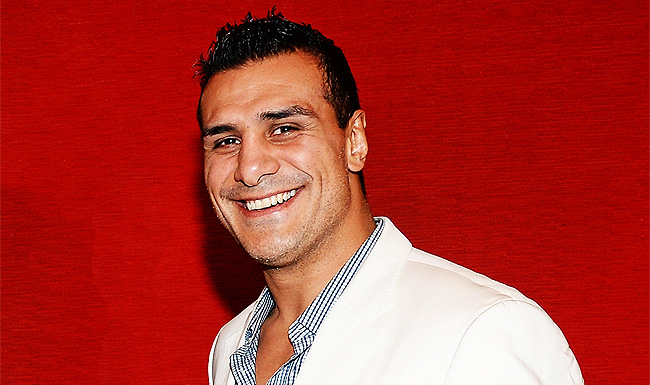 The former Alberto Del Rio may not be on TV as regularly as he once was, but he's been popping up all over the wrasslin' news lately. The latest scuttlebutt is that Alberto was supposed to appear this show at a wXw show in Mannheim, Germany, but pulled out with little warning.
According to the wXw promoters, Alberto demanded that his flight be upgraded to business class, which would have cost the promotion an extra $7,000. The promoters attempted to work out a scheme with frequent-flier miles to get Alberto to Germany, but apparently it was business class or nothing. This isn't the first time Alberto has engaged in some sketchy dealings with indie promotions. Back in July, he no-showed an autism benefit show without any real explanation.
Alberto's latest iffy indie dealings come at an interesting time, as according to PWInsider, WWE may be interested in bringing him back. WWE released Alberto last summer after he slapped a WWE employee he heard making a racist joke at his expense. Since that time, WWE has made zero headway in creating a new Hispanic star, and Alberto has become a regular topic of conversation during creative meetings.
Alberto's canceled German dates do overlap with WWE's upcoming mini-tour of Mexico. It's unlikely the two are related, but it certainly doesn't seem like Alberto is particularly enamored with the indie scene. If WWE does indeed want him back, I would not be at all surprised if a reconciliation happens. Alberto thinks of himself as a big fish, and a big fish needs a big pond.