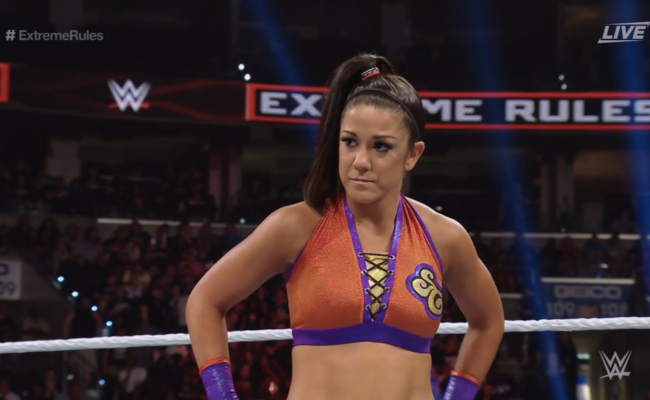 WWE may be an entertainment company, but I think those of us who follow wrestling closely understand that it's still run like a wrestling company, in the most derogatory, carny sense. Every choice is about scraping and saving every little bit of money, even off the talent on whom they depend for business. The lack of a union has been a topic of discussion many times, and even bubbled up into the mainstream now and then, but so far not much has changed. It can be eye-opening to see just how surprising the treatment WWE Superstars see as normal can be to people in the rest of the entertainment world.

Just last week, for example, Smackdown Women's Champion Bayley was on Fair Game, a talk show on Fox Sports 1. In a deleted clip from the show, host Kristine Leahy asked a total softball question about life on the road, and Bayley replied by talking about the long drives after shows. Leahy was smiling and nodding at first, until she realized Bayley was talking about driving herself. She was visibly stunned to learn that WWE Superstars have to rent their own cars and drive themselves from town to town. When Bayley tried to act like providing transportation for the entire roster would be an unreasonable expectation, Leahy said, "I don't know, I think they make a lot of money off of you guys." She then asked an increasingly uncomfortable-looking Bayley if they have a CBA (collective bargaining agreement) and offered to help negotiate one.
This clip was initially posted to the Fair Game Twitter account and then deleted, which probably has something to do with WWE's close relationship with Fox, which starts airing Smackdown this fall. It's obvious in the video that neither woman is trying to rabble-rouse or court controversy. They just stumbled into a situation that highlights how unusual WWE is, and how little power its stars seem to have within the organization.