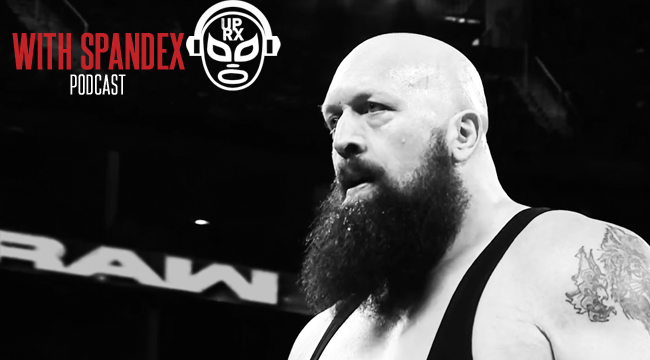 There likely isn't a bigger video game fan in the world than WWE Superstar the Big Show. Of course, we mean that literally, but the World's Largest Athlete is also an avid fan of Destiny 2, and we caught up with him while he was at a Destiny 2 event recently to shoot the breeze.
Of course, we didn't just talk video games. We also asked him about his WrestleMania match against Shaq that never happened, his opinion of the Monster Among Men Braun Strowman, and when he thinks Undertaker will make it into the Hall of Fame — if Undertaker's career is over in the first place, that is.
In non-Big Show podcast happenings, we perhaps overly dissect New Japan's recent massive Wrestle Kingdom 12 show, so if you were looking for in-depth discussion of Japanese wrestling, scroll on down and hammer on that play button.
Make sure you send your thoughts and questions to withspandexpodcast@uproxx.com, because we'll read the best emails on the show, and we have a lot of cool giveaways to give away.
You can follow McMahonsplaining on Twitter, along with With Spandex proper. Our theme song is by J.W. Friedman, who is great. You can subscribe to the podcast on iTunes, Google Play or you can stream the episode below or download it on Omny Studio.