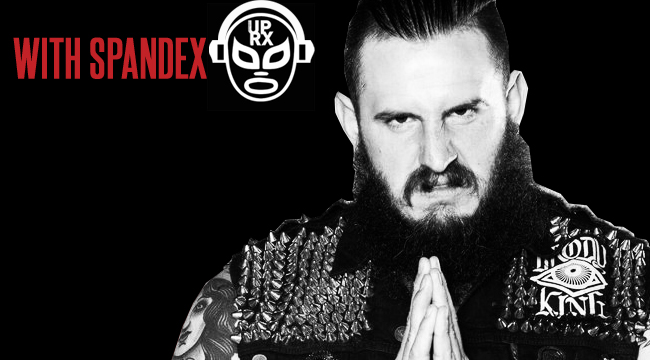 This week we're hanging out with one of the brightest new stars on the independent scene, Brody King. You've seen him in PWG, AAW, PCW Ultra, Beyond Wrestling and MLW, but also everywhere else now, with good reason. Really anywhere that books top independent talent. Get to know him in our interview, and go follow him on Twitter, if you aren't already.
As always, make sure you send your thoughts and questions to withspandexpodcast@uproxx.com. We'll read the best emails on the show, and we'll send you fun prizes in the mail.
You can follow McMahonsplaining on Twitter, along with With Spandex proper. Our theme song is by J.W. Friedman, who is great. You can subscribe to the podcast on iTunes, Google Play or you can stream the episode below or download it on Omny Studio.