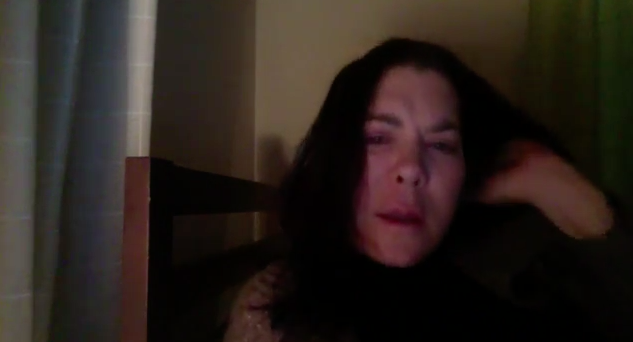 Before I start this, let me offer a disclaimer: Don't use these videos to disparage Chyna's previous claims about HHH assaulting her. Addendum: Don't use anything to disparage Chyna's previous claims that HHH assaulted her. That's what a**holes do. Instead, just watch these videos and see that clearly something is wrong with Chyna. She's going through something, and I'm hoping that a WWE SWAT team comes to her house, grabs her and gives her some sort of help.
Chyna uses these videos to explain that HHH is horrible, and Stephanie McMahon is a b*tch. And she's coming after them. The second video, actually, is sort of funny because she's wondering what the "NEXT" company is that she's been hearing about. Then, she makes a pretty hilarious Diddy reference while burning HHH. Solid.
Still, Chyna, boo. Let's get you some help. I'm worried. And I sincerely hope this ends up okay sooner than (too) later.
[protected-iframe id="2245bd4e1763e9024eeacbbe58626b69-60970621-6373613″ info="https://www.youtube.com/embed/v_SeF8Ed8Jg" width="650″ height="400″ frameborder="0″ allowfullscreen=""]
On NXT:
[protected-iframe id="fc6e6818e3e825a900bca1fc76ce31ab-60970621-6373613″ info="https://www.youtube.com/embed/XuZfsDYULmA" width="650″ height="400″ frameborder="0″ allowfullscreen=""]
On HHH:
[protected-iframe id="6d4648e9e39144fbae11063a5d5a62ef-60970621-6373613″ info="https://www.youtube.com/embed/W9J13Gdwu0s" width="650″ height="400″ frameborder="0″ allowfullscreen=""]