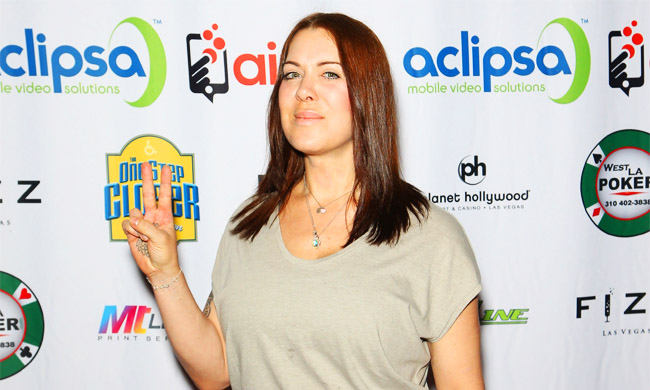 Former WWE star Chyna reportedly crashed the funeral of the late Rowdy Roddy Piper and used the opportunity to 'bum rush' Triple H with an apology "for everything." The source on this is her ex-boyfriend Sean 'X-Pac' Waltman, the same guy she recently got into a finger-pointing contest with on Opie Radio, so keep that in mind.
Here's Waltman's recounting of the events, via Twitter:
https://twitter.com/TheRealXPac/status/631773138548879362
https://twitter.com/TheRealXPac/status/631774140458999808
While we don't have any confirmation beyond Waltman that this happened in the way he's describing, Chyna's been doing anything and everything she can to get back into WWE's good graces. She's visited WWE Headquarters, recorded a series of YouTube videos begging for a meeting with Triple H and taping herself being rejected on the phone. Her latest project has been a crowdfunded documentary about her life and struggles, leading to speculation that her appearance at Rowdy Roddy's funeral was for the benefit of the film.