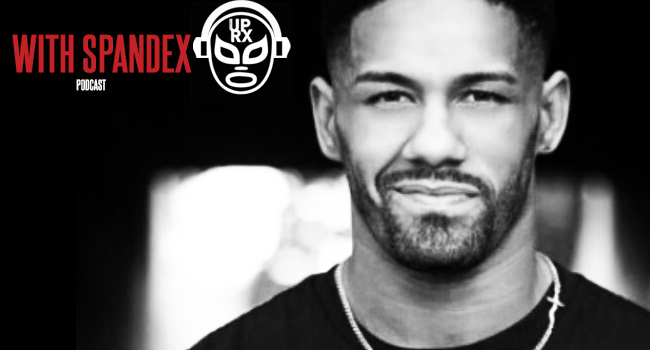 The last time we were able to talk to Fred Rosser he was still known as Darren Young, and it just so happened to be on the night of Clippermania. Roughly 24 hours later, he was released from WWE.
Now we've got a chance to talk to the man behind the character, and it's an illuminating conversation about everything from the Greatest Royal Rumble heading to Saudi Arabia, Finn Bálor's LGBTQ-inclusive entrance at WrestleMania 34, the general wonderful insanity of working alongside Bob Backlund for so long, and more. And yes, you know us, we talk about the Nexus. A lot about the Nexus. Find out what broke his heart, what's next for WWE's first openly gay Superstar, and more. It's was such a pleasure to have him in studio, and we can't wait to get him back for a part two. Or a part 2.5, I guess.
Make sure you send your thoughts and questions to withspandexpodcast@uproxx.com, because we'll read the best emails on the show, and we'll send you fun prizes in the mail.
You can follow McMahonsplaining on Twitter, along with With Spandex proper. Our theme song is by J.W. Friedman, who is great. You can subscribe to the podcast on iTunes, Google Play or you can stream the episode below or download it on Omny Studio.