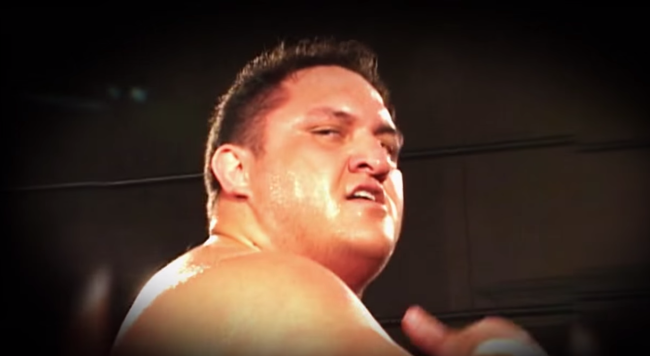 For the first time in seven years, Samoa Joe is returning to his roots. According to Ring of Honor, the man who who lives in the pantheon of independent greats is going back to where he built that reputation:
Ring of Honor is proud of announce the return of the most dominant Ring of Honor World Champion in company history, Samoa Joe!!!
When you speak of legendary names in Ring of Honor one of, if not the first name mentioned in Samoa Joe. He made his debut in Ring of Honor in October of 2002. Within 5 months he would blow through the competition and win the Ring of Honor World Championship. He would hold the ROH World Championship for a record setting 645 days. His title reign would see him engage in legendary matches with CM Punk, Bryan Danielson, Homicide and AJ Styles just to name a few.
"The Samoan Submission Machine" will return home to Ring of Honor Saturday March 7, 2015 in Baltimore, Maryland. Who will Samoa Joe be gunning for? Is ROH World Champion Jay Briscoe safe? Is ROH World Television Champion Jay Lethal safe? Is anyone safe? Who do you want to see Samoa Joe face in Ring of Honor? – via Ring of Honor
So what do you think? Will Joe come back and be the dude he was before TNA? Who are you looking forward to seeing Joe match up with? Will you make an effort to see/watch his matches now that he's away from Impact?