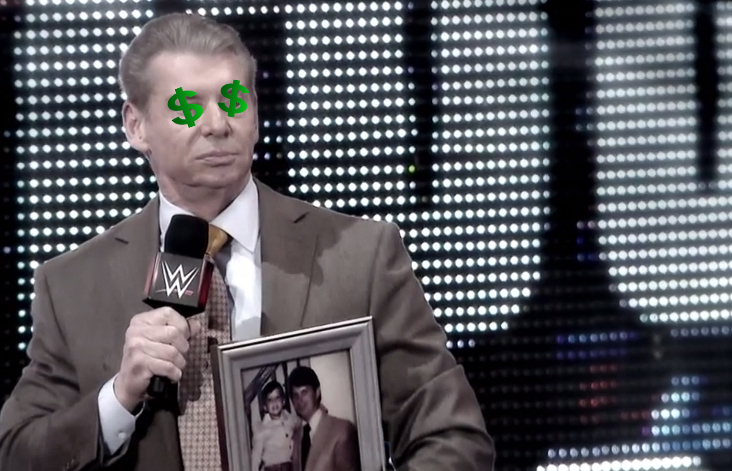 WWE has had a working relationship with NBC Universal for the better part of four decades, from airing Saturday Night's Main Event and Tribute To The Troops on NBC proper, to Monday Night Raw being a staple of the USA Network since its 1993 inception (minus that five-year gap when WWE partnered with Spike TV).
Even though ratings for Raw have been declining in recent years, the program is still one of the highest-rated shows on cable every Monday night, as is Smackdown Live on Tuesdays. There is big money to be made in TV rights, which is one of the reasons why USA pushed Raw to go to three hours, to maximize ad revenue.
WWE's current TV deal with NBC Universal, worth an estimated $200 million, expires in September 2019. That may seem like a lot of money, but it actually was significantly less than WWE was hoping for when they were negotiating back in 2014, and WWE stock took a significant hit after the deal was announced.
It's no surprise the company would start weighing their options: As we reported last year, WWE met with reps from Disney, Amazon, YouTube, Fox and CBS about potential future partnerships, and according to Dave Meltzer in the newest issue of the Wrestling Observer, one of those meetings could potentially bear fruit.
Meltzer reports that Triple H met with the head of Fox Sports a few months back, and that the network is interested in WWE's broadcast rights if UFC decides to head elsewhere with their programming. There is even speculation that Fox would be interested in buying WWE outright, as they attempted to do with UFC before the price got too high, ultimately selling for $4 billion last summer.
If Fox were to score WWE's broadcast rights — or even buy the company outright — the feeling is Raw would be aired on Fox proper, which would be the first time Raw has ever aired on network TV, while Smackdown would be moved to Fox Sports 1, and more WWE-branded content could end up on FS1 or Fox Sports 2 in place of UFC content. If this all takes place, it would mean Raw would likely be moved back to two hours, from 8 to 10 p.m., as many local Fox affiliates air local news at 10.
The whole deal, however, is contingent on whether or not Fox re-ups their deal with UFC. Meltzer mentions their offer to UFC is a shade over $200 million, which is not much higher than what they're getting currently, and that there is speculation WWE could command up to $400 million in a new deal, just for broadcast rights.
Meltzer also mentions he has a source close to the situation that feels Vince McMahon isn't interested in letting the reins go loose at this point, and that WWE's owner is counting on a new TV contract to bump the company's stock price back up. Of course, it's easy to say you're not interested until someone shows up at your doorstep with a $4 billion check.
(Check out our must-listen McMahonsplaining podcast with WWE superstar Big Show. Subscribe on iTunes or Google.)
[protected-iframe id="1ad39c113eee523ad2ca0b1c9ab52045-60970621-10222937″ info="https://omny.fm/shows/mcmahonsplaining/episode-22-the-big-show/embed?style=artwork" width="100%" height="180″ frameborder="0″]