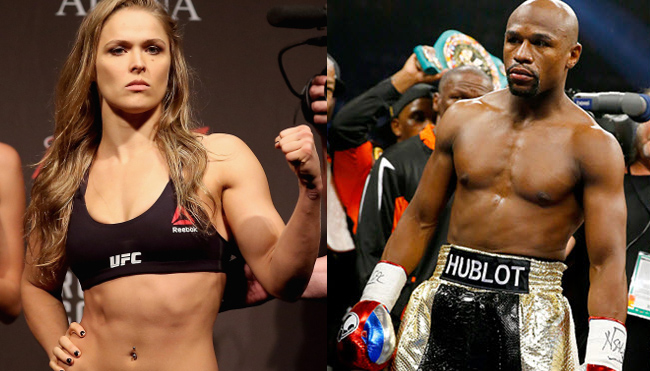 Jesse Ventura appeared on a show he was actually supposed to be on recently when he joined part-time pro wrestler and full-time scarf enthusiast Chris Jericho on his podcast Talk Is Jericho. Topics ranged from conspiracy theories (of course), to Ventura taking a very bold and out there stance on the whole Floyd Mayweather-Ronda Rousey feud:
I think Ronda Rousey could beat Floyd Mayweather. All Floyd does is throw one [punch] and run. He doesn't stand there and slug it out. His fights are horrible. I won't even watch him. I watched him and Pacquiao for free down in Mexico. I left! I said, 'This is the worst fight I've ever seen! Worst one!'

You know, Rousey would get him, and the minute she put that arm bar on, Floyd wouldn't have a choice. He would have a choice: Are you going to be a man and get your arm broken, or are going to submit because, if she gets that on you, I don't give a sh*t who you are.
It takes a brave man to go out on a limb like that. In case the sarcasm isn't coming through, really, is there anyone who doesn't think Ronda Rousey could rip Mayweather's arm off punch him with it until his brain meat showed if she wanted to? If Jesse Ventura — a guy who thinks he could become president by running under the Libertarian banner and then turning on them once elected — can see the obvious, there's really no question in the debate.