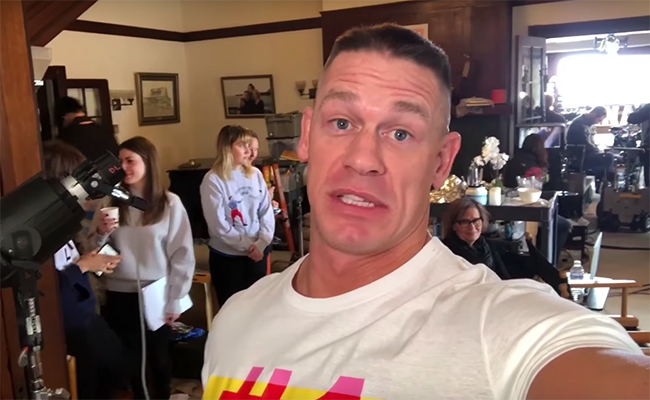 Pro wrestling fans have demanded a heel turn for John Cena since … well, pretty much ever since he turned into a squeaky-clean good guy, somewhere between about WrestleMania XX and WrestleMania 21. That was almost 15 years ago! [knees creak loudly]
We will probably never be getting that heel turn (in part because Cena himself believes he turned heel a long time ago and just no one in WWE will cop to it), but it looks like we might be getting the next-closest thing: Cena will PLAY a villain for another long-running and beloved franchise (in addition to WWE, that is).
In a recent video, Cena dropped a trilogy of Nickelodeon-based news. The once and future Kids' Choice Awards host will be coming back for another go-round at sliming people in 2018, he's about to drop a new show on the family-friendly channel … and at some point, he will attempt to dine on turtle soup, as he runs afoul of a quartet of teenaged, mutated turtles with martial arts skills.

"Hey, everybody! As you can see, I'm here on set with some major news! First of all, I'm coming back to host the Kids' Choice Awards! And on top of that, I get to voice Baron Draxum in Nickelodeon's new series, Rise of the Teenage Mutant Ninja Turtles. And on top of all that, I'm coming to Nickelodeon with a crazy game show called Keep It Spotless, where kids have to keep it spotless for huge prizes!" [exaggerated thumbs up]
If you're curious about Keep It Spotless … so are we, honestly. Judging by the show's promotional art, it looks like kids will be tearing ass through a messy obstacle course while wearing pristine white jumpsuits, and will try to avoid being smudged or mussed. This obviously appeals to the core Nickelodeon aesthetic of "gross messes are fun."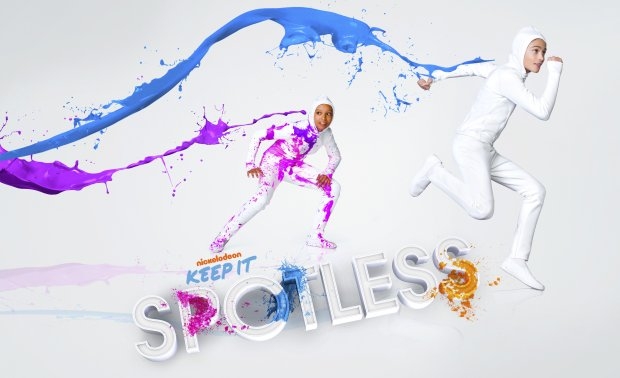 And if you're curious about the new/current/upcoming Rise of the Teenage Mutant Ninja Turtles because, like me, you haven't kept fully up to date with the current animated series goings-on of the Turtles (despite knowing full well that whatever animated series they're doing is probably awesome and I would like it a whole bunch), here you go: The previous series, Teenage Mutant Ninja Turtles, began in 2012 and finished its run last year after five seasons and 124 episodes(!), and the new series will launch in September and is scheduled to run for at least 26 episodes.
Baron Draxum, Cena's character, might be a recurring role, and may very well be a major villain in the new series. "Baron Draxum" is also definitely the name John Cena would get if he popped up in Impact Wrestling one day. (Bonus points if Draxum possesses invisibility powers.)
(h/t to Den of Geek)