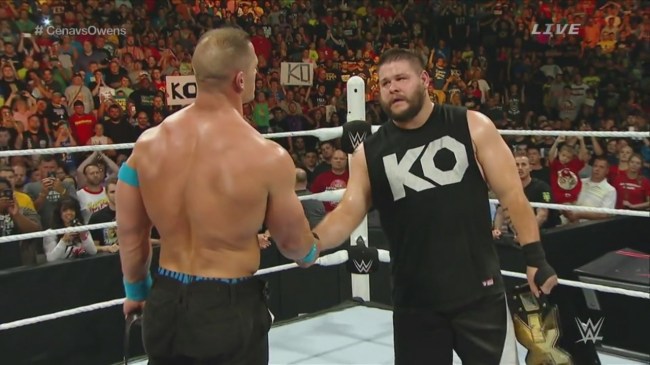 In case you've missed the news, recent wildfires in Canada have been weaving a path of destruction through the province of Alberta. The city of Fort McMurray has been hit the hardest, where an estimated one in five homes have been destroyed. Even the most optimistic forecasts project that it could be months before the blazes are under full control. It's a terrible situation and our thoughts are with all our Canadian friends right now. Luckily, two of WWE's most loyal Canucks are setting out to do their part and help out.
Kevin Owens and Tyler Breeze, both native Canadians (even though Breeze prefers his seasonal residences), have set up a GoFundMe campaign to raise money for the Red Cross in light of the wildfires. The generosity of WWE fans was apparently not to be underestimated, because the campaign has already surpassed the initial $30,000 goal since being posted on Saturday. And if the knowledge of helping out your fellow man isn't enough, Owens and Breeze are throwing in some perks to encourage donations.
"Today, Tyler and I are each donating $100 to start things off. Everyone who matches our individual donations ($100) will get a personal video message from Tyler and I. Just include your e-mail address with the donation.

Everyone who gives anything at all will get a follow on Twitter from both of us as a thank you. Just include your Twitter handle with your donation.

It's not much but this is about giving to those in need of help and with the crazy schedule we keep, it's the best we can think of."
The fundraising will continue through May 22, which is also the day of Extreme Rules. This is a great opportunity to help some people in dire need, and it comes with the added bonus of two celebrity Twitter followers, so I see no reason why anyone should pass up this chance to be charitable. Even uggos and Michael Cole are encouraged to pitch in.