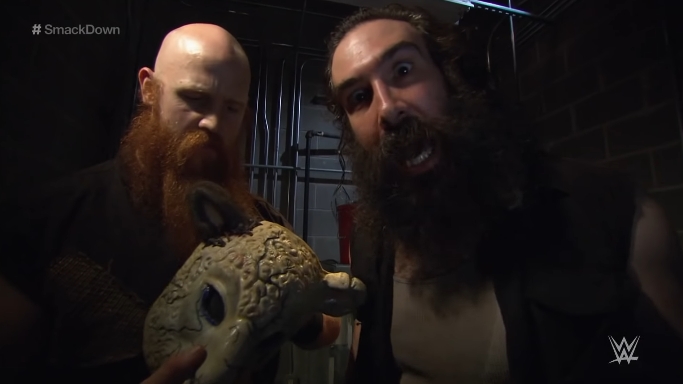 Sad news for WWE today — but not necessarily for people who are fans of his work — as former Intercontinental and multiple-time Tag Team Champion Luke Harper has requested his release from the company. Harper made the announcement public on social media on Tuesday afternoon, noting that the decision, "feels right for myself and WWE."
Harper joined WWE's developmental territory, Florida Championship Wrestling, in 2012. He was quickly added to NXT's growing Wyatt Family alongside Bray Wyatt and tag team partner Erick Rowan, with whom he held the NXT Tag Team and eventually the Smackdown Tag Team Championships. He held the Smackdown Tag Team Championship a second time in a "Freebird Rule" scenario with Bray Wyatt and Randy Orton ahead of WrestleMania 31.
You can read Harper's statement below.
"As of this evening, I have requested a release from WWE. The past 6 years have been a simply, amazing journey around the world and back with lifelong friends and family. I am proud of it all and proud to say I shared the ring with my co workers.

This decision, as difficult as it was, feels right for myself and WWE. My goal in the future is to continue to grow as a performer and person and continue to make my family proud.

Thank you. From the top to the bottom of WWE. Thank you to the fans for your undying support. Thank you everyone."
Harper's always been a cult favorite who's had us asking, "why aren't they doing more with Luke Harper," for years. While it'll be sad to not see him on WWE TV anymore, he'll certainly land on his feet, and maybe we'll get to see more of what made us fans of his talent in the first place.