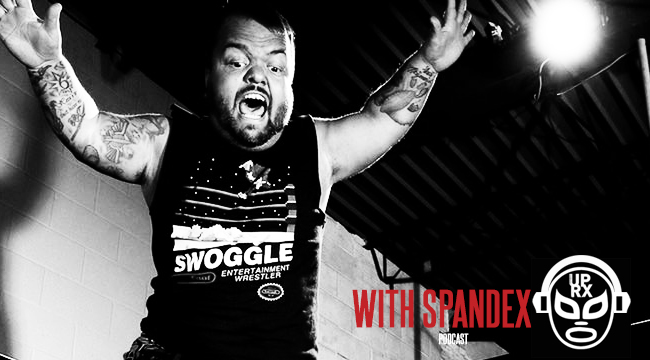 Somehow, we have successfully put WrestleMania 34 behind us. Brandon and Bill were in New Orleans for the week, and they helpfully recap TakeOver and WrestleMania for you — complete with all the piping hot takes that you both deserve and demand — before sitting down with Dylan Postl, better known as Swoggle, and formerly known as WWE Superstar Hornswoggle. It's a fascinating, fun, memorable conversation, and it's one we think you're going to enjoy.
Swoggle's own wrestling promotion, ACW Wisconsin, has a big show coming up on Saturday, April 21. Seriously, it's a BIG show.
If you're in the area, make sure you hit that one up, because it's going to be a blast. Scott Steiner is in an actual match, and everything. Support Swoggle because he's great, and support ACW because it's indie wrestling!
Make sure you send your thoughts and questions to withspandexpodcast@uproxx.com, because we'll read the best emails on the show, and we'll send you fun prizes in the mail.
You can follow McMahonsplaining on Twitter, along with With Spandex proper. Our theme song is by J.W. Friedman, who is great. You can subscribe to the podcast on iTunes, Google Play or you can stream the episode below or download it on Omny Studio.