Whether you're there in person, or trying to cover it in your pajamas from the comfort of your own home, WrestleMania week is hectic. When it comes to a WrestleMania in New Orleans, however, hectic doesn't even come close to describing the week I spent in Louisiana.
This year, I had accepted an opportunity to become a Social Media Ambassador for WWN Live — an overly fancy name for someone who gets to post pictures of Timothy Thatcher being sad next to food on Snapchat. What was supposed to be a simple learning experience turned into an exhausting week of interviews, coverage of shows from five different companies, and what was probably way too many hours spent on Bourbon Street blowing off steam. What resulted was was a week of amazing food (when we remembered to eat), no sleep, some truly incredible matches, and some of my favourite behind the scenes photos I've gotten to take.
Since some of these didn't get to make it to various social media accounts (and definitely not the ones from Bourbon Street), it would be a terrible waste to leave them unseen. Admittedly it's a bit awkward to be both a journalist and someone put in a position to bring their voice to an official avenue of promotion for a handful of companies, so I've chosen to present them with as little commentary as possible. Most of them speak for themselves, like this screenshot of a conversation during Joey Janela's Spring Break 2:
Yup. That happened.

As weird and chaotic as things got, the overwhelming sense of fellowship in the Pontchartrain Center that week was indescribable. Wrestlers and fans coming together from all over the world, excited to be in the same place and united by the thing they love, and all of these wonderful moments that came along with that. Zack Sabre, Jr. getting equally excited over both the best vegan mac and cheese ever, and sharing a locker room with Nick Gage. Everyone's favourite youngboy Wheeler Yuta being resurrected by the Great Sasuke. Chris Brookes' general existence. Me not ever being cool around Daisuke Sekimoto. Everyone being just as excited about Daisuke Sekimoto. I mean, if you don't have someone in your live who looks at you like Thatcher looks at that dude, you need better people in your life: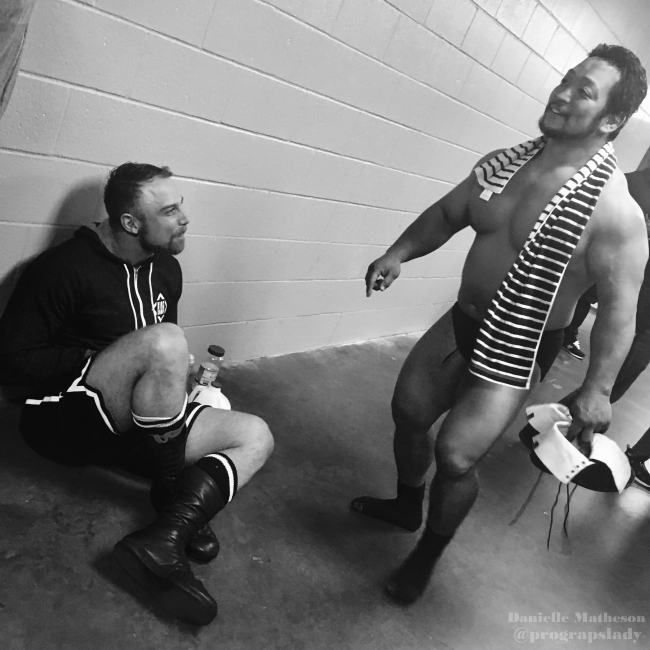 The biggest thanks to GCW, Beyond Wrestling, EVOLVE, Kaiju Big Battel, and PROGRESS Wrestling for letting me kick around the locker room all week, and also horrify Jeff Cobb with the way I ate a massive breakfast sandwich.
Absolute unit.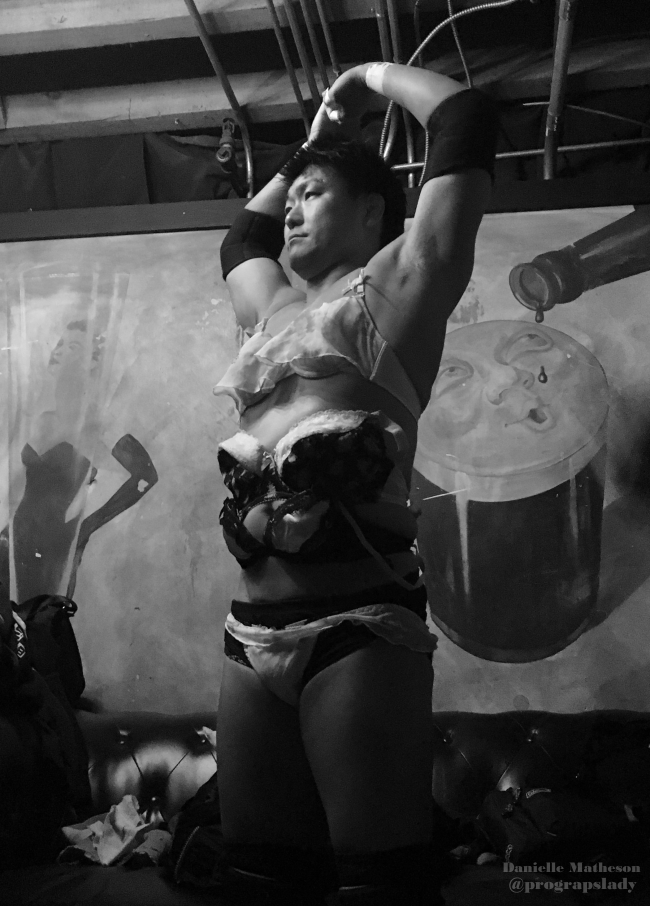 Munenori Sawa during the last Kaiju show of the weekend. By that point this wasn't even close to the strangest thing that happened all week.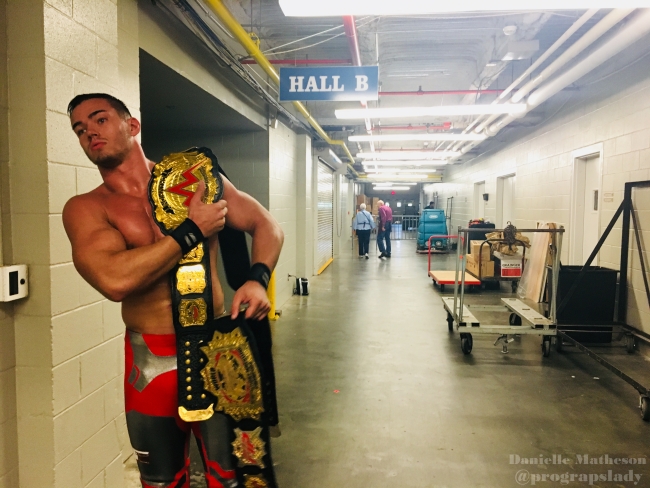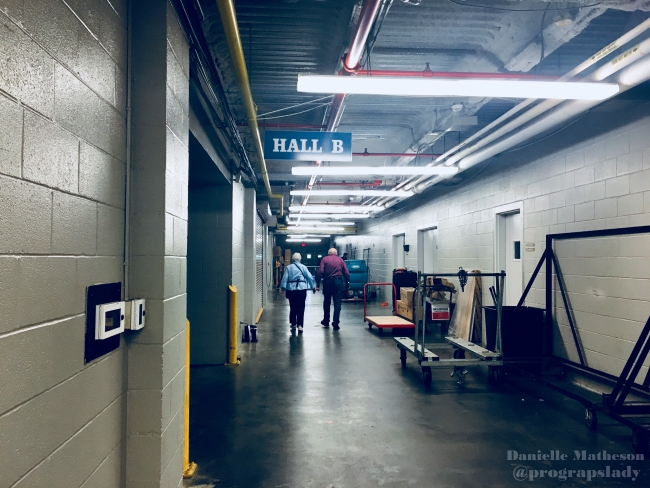 One of the best things about independent wrestling is when the shows happen to coincide with something wildly different happening in the same building. Like when Chikara runs next to an all-seniors dance, or in this case, EVEOLVE's Austin Theory cutting angry promos while two elderly people from the church bake sale nextdoor headed in the other direction as quickly as possible.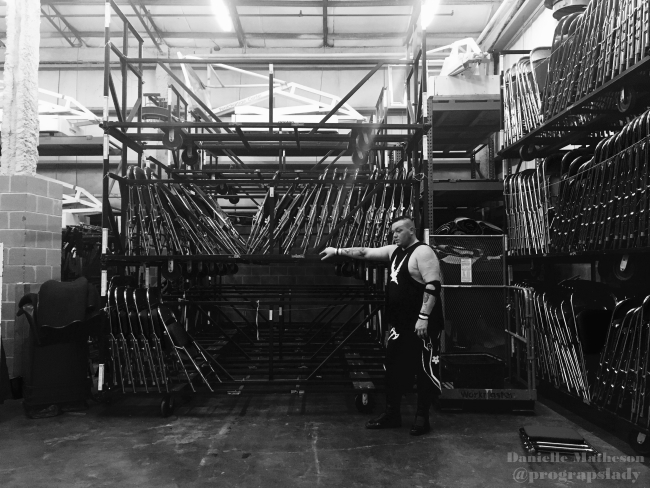 Rickey Shane Page hanging out in the Sad Boy Clubhouse (aka the storage room where wrestlers went to think about losing and feel sad and stuff).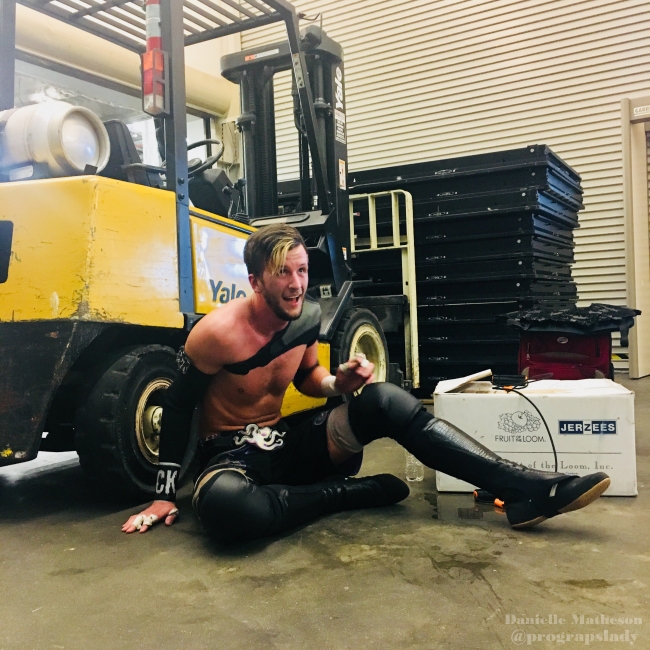 Fight Club Pro's Chris Brookes took on double duty as a Best Boy and a PROGRESS boy. Triple duty if you count him being an actual earth angel.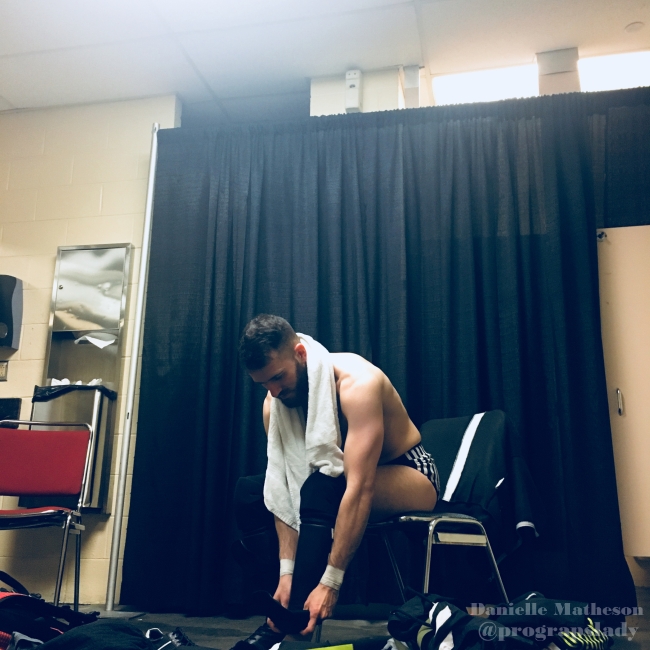 "Hot Sauce" Tracy Williams did not get the memo about taking his feelings to the Sad Boy Clubhouse, apparently.
Reigning and defending PROGRESS World Heavyweight Champion Travis cussin' Banks.
Kimber Lee (formerly WWE's Abbey Laith) warming up before her much-anticipated return to Beyond Wrestling.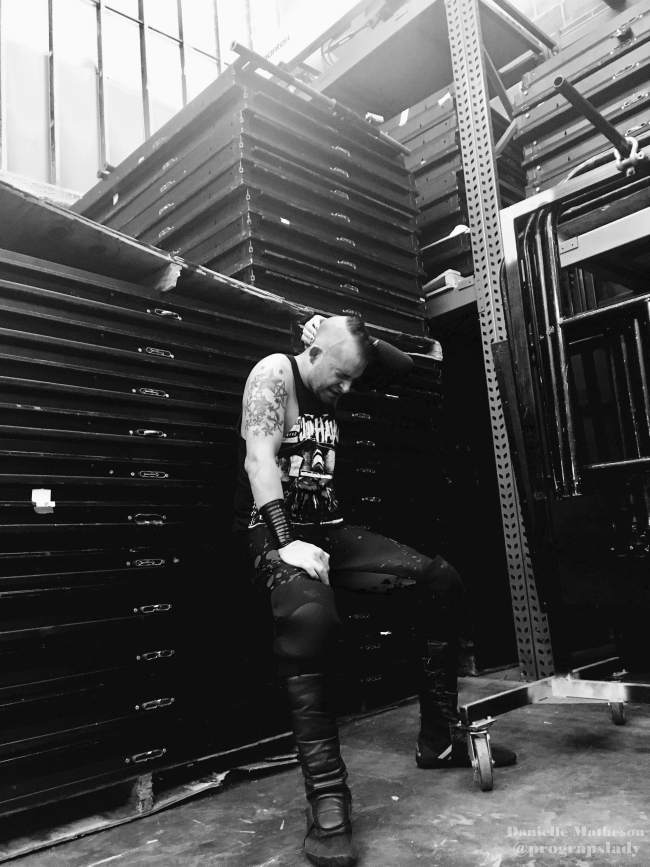 Jimmy Havoc: King of the Goths, permanent resident of the Sad Boy Clubhouse.
The Great Sasuke warming up for his match next to a Hello Kitty Roller bag, because sometimes life is beautiful.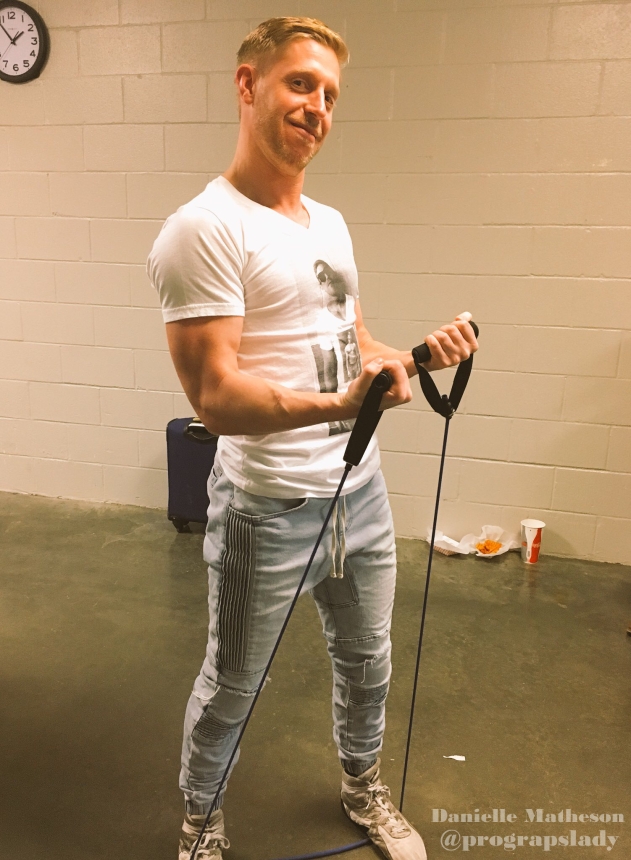 Orange Cassidy. 'sup.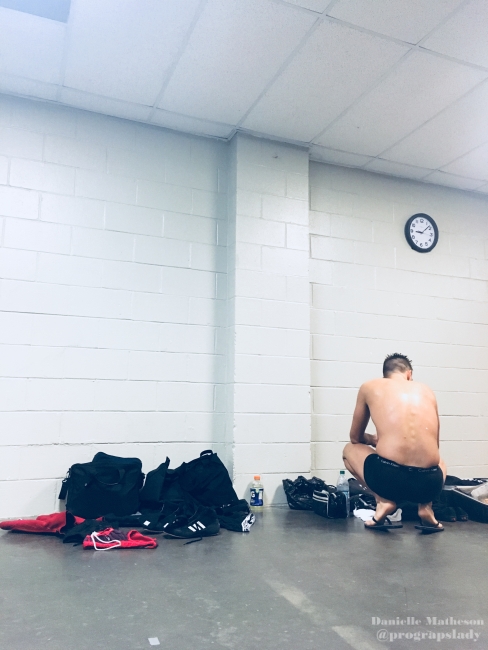 New Japan star Zack Sabre, Jr, noted Labour supporter and Mac and Cheese Enthusiast.
My favourite photo of the week. Bless this large, beefy man for having the best matches of the week and also not taking out a restraining order on the short Canadian girl who nervously giggled every time he was in the vicinity. Much appreciated.