P. Diddy (2005) was Puff Daddy (2001) was Sean Combs (1969). On his 48th birthday, the music industry's human catchall announced he's changing his name yet again. He announced, via a video posted to his social media channels, that he would now be exclusively answering to Brother Love (2017). His video was shot outdoors on some resort. The original Brother Love's debut went like this:
There's some major differences between the two introductory videos. WWE Brother Love tells us that there's only one thing that matters to him today. He wants us to remember is that he loves us. He then repeats it again — his name is Brother Love because he loves us. He spends 60 seconds telling us about his love. Diddy, on the other hand, seems to be trying to convince himself that he loves his own name change.

While the music industry laughs, points, and shrugs their shoulders at the name change (He's getting roasted on his Facebook page), the wrestling community is joining in. You're reading this website so you for sure know who the real Brother Love is, but does P. Diddy?
Is Puff Daddy aware that Brother Love carries some serious weight in the sports entertainment realm as the original manager of The Undertaker? Does Sean Combs know that The Brother Love Show already happened? How vast is Puff's knowledge of the WWE product?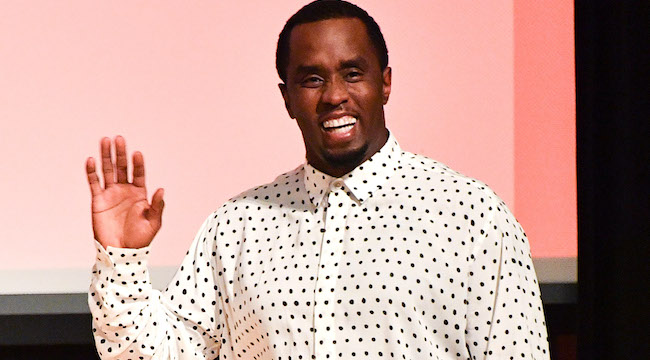 Puff may have Something To Wrestle with this moniker move. WWE and Combs have worked together before in multiple capacities. From meeting The New Day on Raw to the WWE 2k17 soundtrack to guest hosting Raw, the two parties are for sure no strangers. If he watched Raw last week he saw Kofi dress up as Brother Love for Halloween. Is this what drove Diddy to pray whatever prayer led to the name change? Is WWE okay with this?
If this is a long-term play to get The Brother Love Show back on air but with Diddy as the new host, I'm all for it. In one of my first columns for With Spandex I wrote about bringing back the manager in WWE. My pick was Snoop Doggy Lion Dogg representing Sasha Banks, but Brother Love version 2.0 backing up the Boss isn't bad, either.
In the video announcing the name change, Diddy admitted that this "could come off as corny" and well, he's right. If other rappers are looking to rebrand as WWE Managers I have some requests I'd like to put in:
Paul Wall / Paul Heyman
Devin the Dude / Bobby the Brain
Mr. Serv-On / Mr. Fuji
Missy Elliot / Miss Elizabeth
Eminem / Melina
(Oh, and for the record, Brother Love himself isn't amused.)