Reebok is celebrating the new season of Glow on Netflix by giving sneakerheads a chance to wear kicks inspired by the retro flair shown off by the show's wrestlers.
Season 2 of the retro wrestling vehicle hits Netflix on June 29, and the shoemaker is honoring the show's style with a pair of retro colorways for its Freestyle shoe. Reebok showed off the Freestyle Hi X Glow shoes on Monday morning and they look exactly like something you'd see the characters in the show wearing.
Britt Barron, who plays Justine on Glow, tweeted about the release and explained that the show's costume designer worked with Reebok to match the show's style.
The result is an impressive-looking throwback shoe that matches the retro style resurgence that's very much in these days. Thanks to Apple, rose gold isn't nearly as nostalgic as it is a common phone color these days, but the white shoe here is extremely throwback and looks great.
Look at the pastel green, yellow and and pink accents lining the upper and stitching. It's a really tremendous look all around.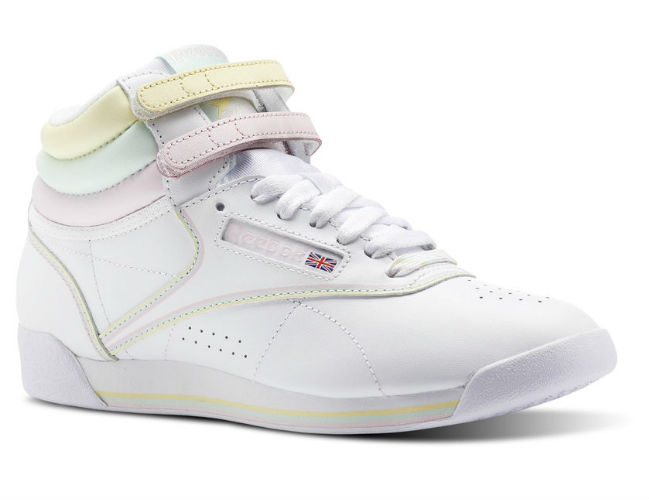 The shoe is available now for $85 on Reebok's website. They probably won't ship in time for you to wear while you binge watch Season 2, but they'll definitely add some retro style to your summer shoe collection.