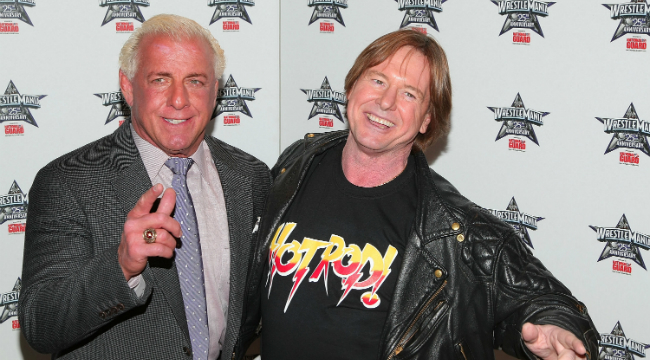 It is so incredibly unfair that Ric Flair needs to issue a statement on the death of a close friend for the second time in less than two months. TMZ reached out to the Nature Boy on Friday after the passing of Flair's friend, former rival, tag team partner, and fellow Wife Swap contestant Roddy Piper.
"We've shared the ring, traveled the world, maintained a friendship throughout the ups and downs of the wrestling world, and battled to see who was the better heel," Flair said…

"It's almost impossible to express my grief. My condolences to his children and to his wife Kitty. I'll miss you Roddy. The world will never be as Rowdy without you. "
Best thing to do now is probably just watch these two in their element.
(via TMZ)