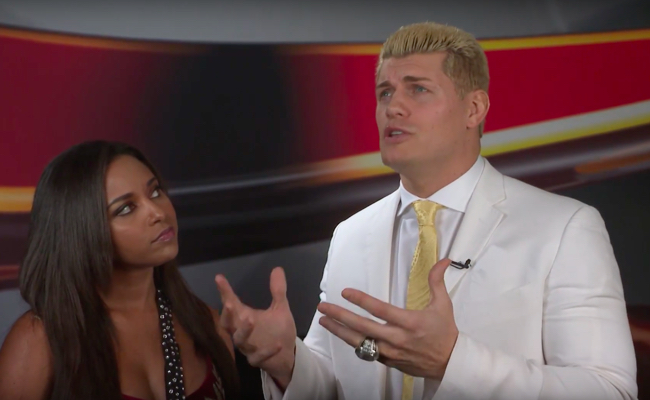 Ring of Honor's climb into national relevancy has been steady over the last year or so on the backs of the Young Bucks, Cody Rhodes, Jay Lethal and other top acts. It's been the latest move upward for the promotion after years of boasting some of the best wrestling talent in the world.
Their transcendence in the wrestling landscape is set to take another massive step forward in 2019, with Sinclair CEO Chris Ripley confirming the organization's plans to run at show in New York's iconic Madison Square Garden, per the Baltimore Business Journal.
According to Ripley, the organization is running its show in WWE's "home arena" as a calculated decision to begin running shows in larger arenas next year. The move comes on the heels of Rhodes and the Young Bucks' 10,000 seat show All In selling out in less than an hour.

The decision to start stepping up the company's production falls in line with comments ROH COO Joe Koff made last year on expected incremental growth.
"The thing about Ring of Honor is we wrestle a brand, a style and an expectation. It's up to us every year to exceed those expectations," Koff said. "I don't want to get spoiled here, but that's my expectation — that we are putting out a product that people want to see.
"I think there's lots of upside here," Koff continued. "We have a long way to go to get to the size and level of the WWE. Quite frankly, if I'm still around in 50 or 70 years, I expect to be as big as they are."
ROH's programming will continue airing on Sinclair Broadcasting channels for now despite other changes in the company. But after the success of the All In show, it will be interesting to see how close ROH can get to MSG's 20,000-fan capacity.
According to Wrestling Inc, Mexico's AAA will run at The Garden in September, becoming the first wrestling promotion in decades not named WWE to run there.