Roman Reigns was suspended for 30 days for violating WWE's substance policy on Tuesday. The news sent shockwaves through the wrestling world as it's one of the most high-profile WWE suspensions of all time. Reigns had to drop the world title and the Roman Experiment might be coming to an end. This benefits WWE for the fact it shreds any belief that they favor their top stars when it comes to substance issues, but it's a black eye that they still had to suspend a top star in 2016.
There's a long history of steroids, drugs and suspensions in WWE ranging from top stars to mid-carders. But these five suspensions changed wrestling forever.
Hacksaw Jim Duggan and The Iron Sheik – Back in 1987, before there was any real drug-related suspension policy or any discernible concern over drugs and wrestling, Hacksaw Jim Duggan and Iron Sheik got arrested at a traffic stop for marijuana and cocaine possession. The story became national news, and something had to be done.
The issue wasn't the fact that two wrestlers were arrested with drugs. No, the problem was that in the era of pretending wrestling was real, the idea of all-American Duggan riding around with the anti-American Sheik was tremendously damaging to WWF's reputation. As a result, Duggan and Sheik were fired. Even though Duggan would return, he blames the arrest on his inability to ever get a belt:
"I don't think I ever regained the momentum I would have had before the arrest with the Iron Sheik," he said. "I think I was on the fast track [before the arrest]. I think I would have been World Champion, Intercontinental, or Tag Team Champion. I never regained the momentum. I think a lot of guys it would have totally crushed their career, but I was lucky enough to survive it and actually thrive after the arrest." via PWTorch
The arrest also led Vince McMahon to institute drug testing for cocaine and, according to Bret Hart's book, the greatest quote of all time: "THE DAYS OF SIX-PACK AND A BLOWJOB ARE OVER!"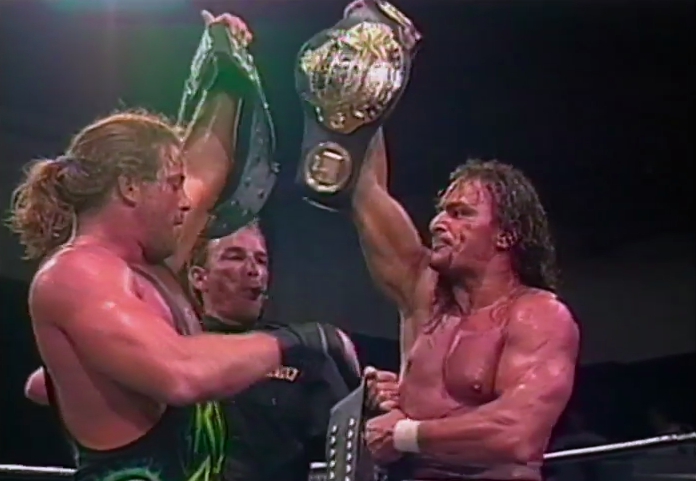 RVD And Sabu – Before Daniel Bryan, there was Rob Van Dam. He was as close to an indie darling as WWE was going to entertain in 2006, and he had a massive following. He was destined to be a champion since the day he arrived in the company in 2001 as part of WWE's acquisition of ECW. He was immediately one of the most popular wrestlers in the company, but he fell victim to the Great Triple H Burial Massacre Of 2003 and didn't get a chance to hold the belt at his peak popularity.
But RVD's shot at the main event came back around in 2006 when he won Money In The Bank and cashed in against John Cena at ECW One Night Stand. Van Dam was on the top of the world — regaining his popularity and holding the ECW and WWE championships at the same time. His title reign seemed like it would be short-term, but his ability to get over and bring in ratings turned the tide. It really seemed like RVD would be a long-term main event staple. Then things fell apart at the worst time.
RVD was traveling from West Virginia to Philadelphia with best friend Sabu when a traffic stop led to cops finding 18 grams of weed and five Vicodin tablets. As a result, RVD was suspended for 30 days, which means he had to drop both the WWE title and ECW title in the same week. And that was the end of the RVD's time in the main event.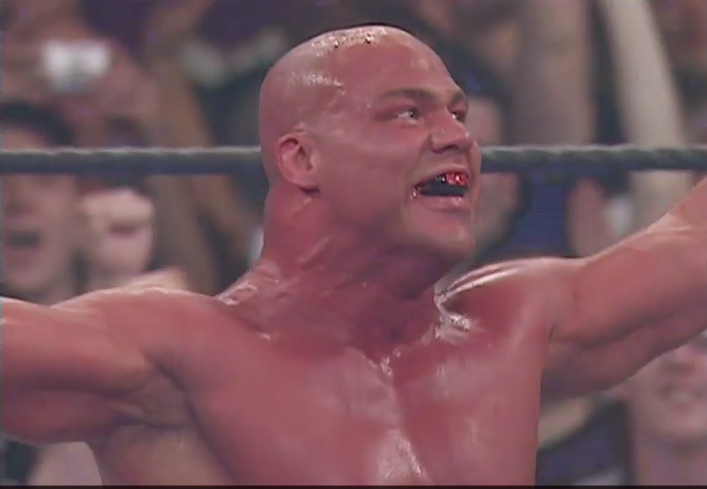 Kurt Angle – People were worried about Kurt Angle in 2006. Even the casual fan could look at him and see someone living on the edge. He was burnt out and wasn't given the time off he requested. Then he was suspended for performance enhancers and pain pills. For his own health, Angle decided to leave WWE and go to TNA. The move changed his career forever.
Angle is one of the greatest wrestlers ever, but he's spent the last 10 years being short-changed at TNA in front of a smaller audience than he deserves. He's been teasing his return to WWE, but his career is mostly over, unfortunately.
The wear and tear on Angle's body and the subsequent move to TNA cut short a career that could have gone down as a top-five career ever. We never saw Angle against guys like Punk, Bryan, Cesaro or Zayn in WWE. We're just left wondering what if. Instead we'll have to wait for him to come back as a manager before we see Angle again.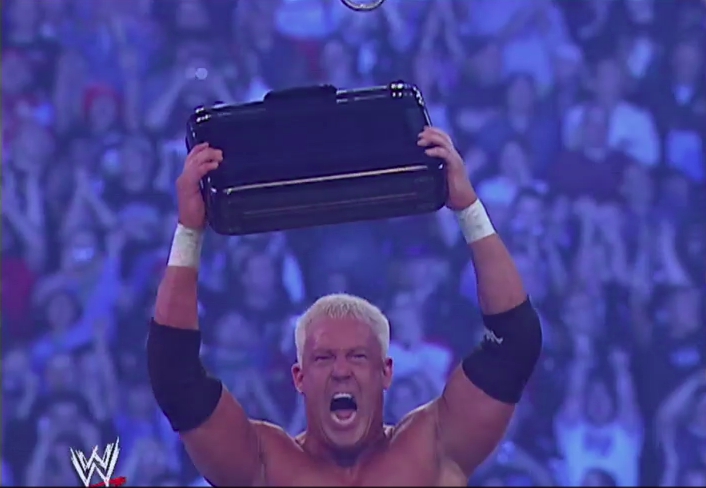 The 2007 Steroid Purge – Steroids almost ruined WWE in 2007. The company was two years removed from Eddie Guerrero's death and only a few months had passed since Chris Benoit's murder-suicide tragedy. Both tragedies had been at least unofficially linked to steroids, and there were serious questions being asked about wrestling and its complicity in wrestlers' premature deaths.
As this was happening, an investigation into Orlando, Florida's Signature Pharmacy revealed 14 current and past WWE superstars who were linked to illegal steroids. 10 of those wrestlers were still with the company. They were all suspended in August 2007, and most were written off in a single episode of RAW with various losses and embarrassing segments. Booker T, Charlie Haas, Chavo Guerrero, Chris Masters, Edge, Funaki, Gregory Helms, John Morrison, Mr. Kennedy, Randy Orton, Snitsky, Umaga and William Regal were all part of the scandal and were suspended immediately.
This particularly affected Mr. Kennedy, who was in the middle of a (silly) storyline where it would be revealed that he was Vince McMahon's illegitimate son. Instead, it was revealed that Hornswoggle was Vince's son, and the story was buried. So was Mr. Kennedy. If he gets to see that storyline through, there's a solid chance he's still in the company. Instead he's a footnote and has spent the better part of a decade floundering in TNA.
The impact of these suspensions – beyond changing Mr. Kennedy's career arc – is that they showed WWE turning a corner into taking steroids seriously. They suspended a chunk of their roster without hesitation and have really been able to maintain a good public reputation on steroid testing ever since.
Jeff Hardy – WWE and Jeff Hardy were playing with fire. Hardy has a less-than-stellar record of substance abuse and was hit with his second suspension in March of 2008, which put him on the shelf for 60 days. A year after he returned, he was put in a feud with Edge for the world title. It was a risky move by the company knowing that one more suspension would mean Hardy would be fired. But they rolled the dice and created a superstar. No, not Hardy. CM Punk.
Hardy's return from his second substance violation led to a ready-made feud between him and the newly-heel Straight Edge Superstar. Punk was allowed to tee off on Hardy's substance issues and become the great character we saw in ROH. The Hardy/Punk feud based on Hardy's real-life substance issues led to Summer Of Punk 2 and made CM Punk a megastar.
Hardy seemed to know his time in WWE was short, and left after losing a ladder match to Punk. Two weeks later, he was arrested as part of a raid on his home, where authorities found 262 Vicodin prescription pills, 180 Soma prescription pills, 555 milliliters of anabolic steroids, a residual amount of powder cocaine and items of drug paraphernalia. WWE dodged a major bullet.
Hardy would go on to TNA, where his substance issues would lead to a terrible live main event where he showed up unable to compete and stumbled around the ring for a few minutes before the match ended.