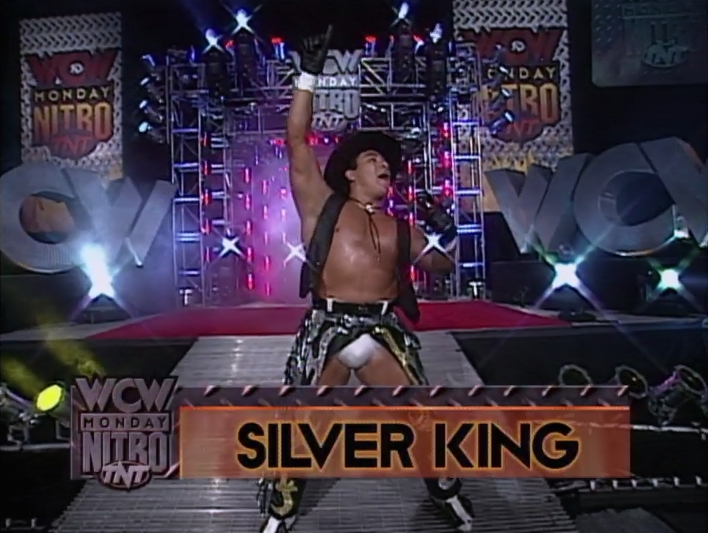 Silver King, the lucha libre legend and former WCW star known for his many appearances on Monday Nitro during the '90s, passed away due to complications from his match with Juventud Guerrera in London on Saturday. He was 51 years old.
Per a video circulating on social media that we won't be sharing here, King hit the ropes and connected with a flying clothesline on Guerrera. He got on all fours to make the cover, but when Guerrera kicked out, Silver King's body appeared to shut down completely. CPR was administered in the ring and the remainder of the show was canceled.

Silver King — real name César Cuauhtémoc González Barrón — was the son of lucha legend Dr. Wagner and the brother of Dr. Wagner Jr., and had been competing since 1985. While he'd taken a lighter schedule in recent years to concentrate on promoting, the King competed in promotions around the world including from AAA, UWA, and CMLL in Mexico to All Japan Pro Wrestling and, of course, World Championship Wrestling. He's also notable for his role as Black Tiger III, the third incarnation of the Black Tiger character, and for playing the role of Ramses, the golden masked luchador from the 2005 Jack Black film Nacho Libre.
Our love and sympathies go out to Silver King's friends, family, and fans.