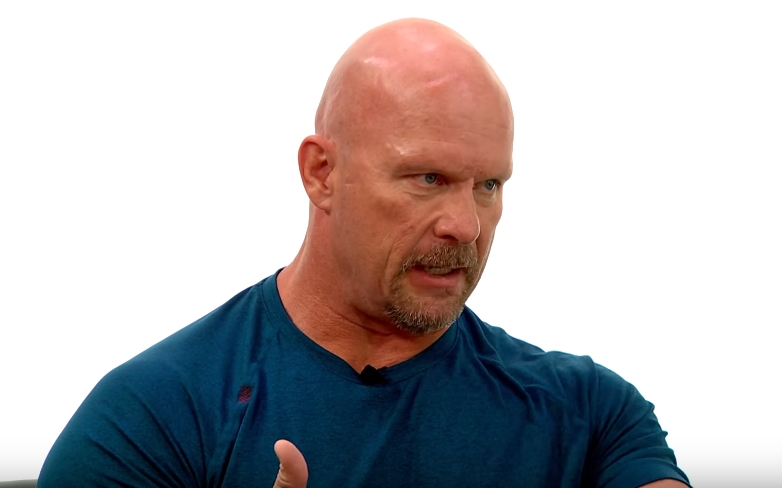 While promoting Straight Up Steve Austin, a talk show that spices up interviews through guests doing things like driving a tank over cars, "Stone Cold" Steve Austin got political in an interview with Sports Illustrated. After interviewer Amy Campbell brought up Austin's 2013 interview with Larry King in which he spoke about gun control, the WWE Hall of Famer gave his views on the subject as they relate to mass shootings in the United States:
"Just as far as gun laws go, that's such a complex subject. I believe background checks should be way more extensive than they are now. I'm an avid outdoorsman. Everybody knows that I'm an avid hunter. I like to shoot targets, but I'm extremely safe with all of my firearms and I think that maybe it should be mandatory that people are taught just from a respect standpoint of what these things can do. I don't know.

"Stricter gun control laws? I don't want to get into that. Deeper background checks? Certainly. I mean, they crawl up when you're just trying to apply for a mortgage, for a loan, so by the same token, they should do a real extensive background check on who should and what they're selling a firearm to."
After Campbell remarked how easy it is for people to obtain firearms in the U.S., Austin had more to say about mass shootings.
"It just seems like people don't understand the value of a life, with everyone just becoming dehumanized or whatever the deal is. I don't understand it because back in the day when I was a kid, you just never thought of things like this.

"I can't go off the rails because if you ask me what I think should happen to the people who are doing these type of things, I'll plead the fifth because what I would say would not be very kind to many, many people out there. I would have very harsh sentencing for people like that, and that is the bottom line."
You can watch Austin's Sports Illustrated interview here.