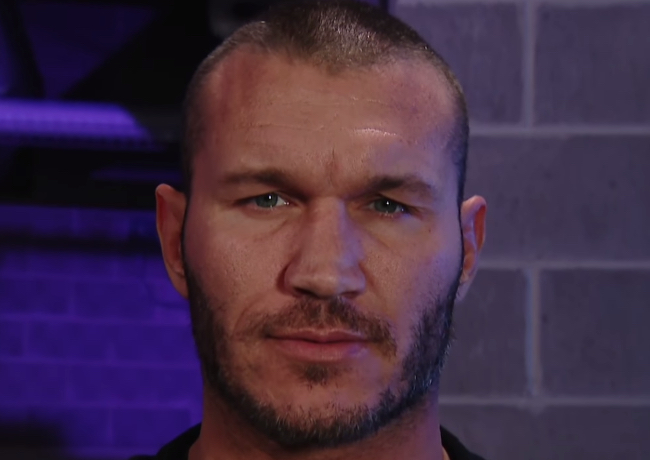 Hey, Blue Team!
We had a big return on this week's show: wrestling! Compared to Raw, Smackdown Live is generally known as the wrestling show. Between the comedic stylings of Dean Ambrose with his sidekick James Ellsworth, and The Wyatt Family setting up haunted houses backstage, wrestling has taken a bit of a back seat these last couple of months. But this week's Smackdown Live featured a lot of it. It's a refreshing change to have wrestling on the wrestling show. You need that every once in a while.
Even though this week's show felt like it was killing time, at least they were killing time with wrestling. Now, check out this week's installment of "Breezango Is The Best Thing Not On The Show."
Sharing is caring, and the best way you can show us you care is by sharing this column. If you like what you read, give The Best and Worst of Smackdown Live a share on your favorite social media platform (it doesn't help us when you print it out and give it to your friends). While you're at it, follow With Spandex on Twitter and like us on Facebook.
And now without further ado, here is The Best and Worst of Smackdown Live for October 25, 2016.

Best: Twisted Turns And Tortured Souls
Just kidding! This is a worst. MIND GAMES!
Or, at least WWE's version of what mind games are. In actuality, what Randy Orton's doing can simply be referred to as "lying." If you've been feuding with Bray Wyatt long enough, there's always a point in the storyline where you pretend to be possessed by him. It's a horrible idea for Randy Orton. At least horrible the way WWE does it.
Week 142 of the never-ending hell that is the Bray Wyatt and Randy Orton feud starts off with a no DQ match between Wyatt and Kane. It's a good match. Most of the Kane/Wyatt matches are. It's just that they're so played out at this point. There is a slight logic gap when Luke Harper teleports in and chooses his spots for helping Bray instead of just double-teaming Kane the whole time. Which would be totally legal since it's a no DQ match. I guess The Wyatts are southern gentlemen after all.
Eventually Randy Orton comes out, but instead of attacking The Wyatt Family, he delivers an RKO to Kane. You've just been SWERVED!
It's supposed to be a shocking moment, but it leaves me emotionless because I just don't care. The mystery deepens (I guess) later in the show when Orton is interviewed backstage.
Orton takes his subdued promo style to a new level when he awkwardly stands staring at the camera for an extremely long time, and then says, "If you can't beat 'em, join 'em." Ugh. Just ugh. I don't want to watch this. Sure! Put Orton in a pair of overalls and a straw hat and I may be interested. But that's not going to happen. Nothing's going to happen. Nothing has happened in this entire feud. I bet that's all going to change now that this has happened though.
Just kidding, that was more mind games! ::said in spooky voice::

Worst: Dumbo, Katie Couric, And The Orange Troll
It's SO good to see Becky Lynch back. Her presence in the Smackdown Women's Division was definitely missed. Unfortunately her return is hampered by another poorly written Smackdown Live women's segment. It wasn't offensive like last week's Nikki Bella/Carmella stuff, it was just kind of stupid. It's full of weird name calling and baseless insults.
Then you have the weird insults that aren't really insults. They're just being said with the inflection of an insult. The weirdest one was Alexa Bliss referring to Renee Young as Katie Couric, which for some reason made the audience go "oooooo." I can't understand how calling someone Katie Couric is an insult. But the people in the first couple of rows sure did think it was, so I guess this is resonating with somebody.
It would be really great to have a women's feud on Smackdown where its main thrust wasn't just name calling. Why do I have a feeling the Women's Revolution didn't happen behind the camera at the same time it was happening in front of it? I could be wrong, but I have a feeling there are no women on the WWE writer's team.
Bliss ends up attacking Becky and spray painting a yellow streak down her back to show the world that Becky is chicken for not defending her belt at the last pay-per-view. I'm glad Becky's back, but not back in segments like this.
Best: I'm Gettin' Hyped! 
Hear me out. I'm starting to really like The Hype Bros. No! Don't leave! Come back! I said hear me out! You wouldn't know it from their promos on WWE television, where they just come off as coked up meat-heads, but The Hype Bros' appearance on Talking Smack and various backstage segments on WWE's YouTube channel have made me really start to like them. They have a really nice and unique chemistry together. Zack wants nothing to do with Mojo's party lifestyle, and Mojo is baffled by Zack's action figure collecting. But they still like each other, and are doing the work as a team.
That's fun stuff! It's good character work! Character work that should be on Smackdown Live. I shouldn't have to seek out other forms of media on three different platforms in order to understand and enjoy the characters on the television show. It's very bizarre. But it's all worked to make me happy to see Ryder and Rawley wrestle on Smackdown Live.
This week they're against The Ascension in a perfectly fine match that sees The Hype Bros qualify for the Survivor Series. They've got me hyped for The Hype Bros; let's see if they can make me stay hyped.

Best: Big Match Bella
Nikki Bella vs. Natalya for the right to captain the Survivor Series Smackdown Live Women's Team was surprisingly good. I say surprisingly because my brain still has a hard time comprehending that Nikki Bella is now good at wrestling. I spent a better part of a decade watching two Bellas be a cancer inside the ring. So please forgive me if I'm still in an adjustment period.
The end of the match features the surprise of the night. And not a "Randy Orton RKOs Kane" kind of surprise. A legitimate surprise. Nikki Bella ends the match with the STF. Now usually I am not a fan of WWE giving Superstars' signature moves to their significant others, but Nikki's STF is better than Cena's. So if you can take the move and improve upon it, I say go ahead.
It was also nice that the reason behind this match was them both wanting to captain the team at Survivor Series, and not something like name calling, slut shaming, or boyfriend stealing. A revolution is something that is supposed to continue on, not happen for a few months and then stop.
Best: But I Have Some Concerns
Smackdown Live Tag Team Champions Heath Slater and Rhyno vs. The Spirit Squad was another fun match. I'm still enjoying The Squad, and I absolutely love Beauty and the Man Beast. I'm giving it a best because it was a good match, and I really enjoyed the segment overall.
But I would be remiss to not mention that I'm starting to get a little bit concerned about The Miz and Dolph Ziggler. A month ago they had the hottest feud on Smackdown, possibly the strongest feud in all of current WWE. Going into No Mercy, the buzz on both of them was great. People were actually wondering whether or not Ziggler was going to retire in that match. At No Mercy, The Miz and Ziggler managed to live up to the hype, stealing the show and delivering the match of the night. Both men left Sacramento with a ton of forward momentum and the support both men needed to reach the next levels of their careers.
Since No Mercy, they've still been putting on some of the best performances on Smackdown and everything they've done with The Spirit Squad and Slater and Rhyno has been really enjoyable. But I can't help but be disappointed that The Miz and Dolph Ziggler seem to be right back to being as stagnate as they felt all summer. The only difference is who holds the Intercontinental Championship.
They could have really pushed Ziggler as a fighting champion. They could have given him some great one on one matches these past couple of weeks and proved that him beating The Miz for the belt wasn't a fluke. At the time, No Mercy felt like a possible Dolph Ziggler reboot. But they've done nothing to follow up on that.
Same goes for The Miz. His promo with Daniel Bryan on Talking Smack put an unplanned spotlight on the superb work he had been doing in and out of the ring since WrestleMania. I don't know. Like I said, I've been enjoying these segments but the opportunities that have been given to The Spirit Squad the past few weeks feel like missed opportunities for Ziggler and The Miz.
I hope I'm wrong. Hopefully there's still time to get back some of the momentum they had going into No Mercy. It was only two weeks ago, but in this day and age of constant content bombardment, that kind of feels like forever ago. That was way back in a WWE that didn't have Goldberg in it.

Best: Comeuppance
Continuing in this week's theme of wrestling, Smackdown Live had a legit main event match for the first time in a month. It was AJ Styles vs. Dean Ambrose with James Ellsworth in his corner, and if Dean was to win the match, he would become the number one contender for the WWE Championship and get a title match somewhere down the line. 
This match was a different match than the ones we've seen from these two in the past. The pace was different, with spots we haven't seen these guys do together. I especially enjoyed their top rope work and a fun series late in the match where Ambrose figures out a couple of ways to avoid the Styles Clash.
I loved the end, but I'm not sure it was intended to make me as happy as it did. Ambrose escapes another Styles Clash attempt and dumps Styles over the top rope to the floor, right next to James Ellsworth. Ellsworth hulks up and superkicks Styles. For once, the ref is actually paying attention to outside interference and disqualifies Ambrose, costing him the title opportunity.
I thought this was great for a few reasons. One: it avoids the "challenger pinning the champion in a non-title match" trope that WWE has run into the ground the last few years. Two: it was great to see Ambrose get his comeuppance. Any man with two hands does have a fighting chance, so who knows, if Ambrose hadn't gotten involved in last week's title match, maybe Ellsworth would have pulled it off and become WWE Champion. We'll never know because Ambrose couldn't help but interfere in that match. And third – it leaves me interested in tuning into Smackdown next week to find out what happens.
Beating up Ellsworth for making a mistake would be a great way to turn Ambrose heel. You can feel the reaction from the crowd when Ambrose is even borderline mean to Ellsworth. At the top of the show they were booing Dean for not wanting to bring James to the ring. You could also have Ellsworth turn on Ambrose, explain that he was working for Styles all along and turn him into AJ's lackey.
There are a lot of fun and interesting ways they could go with this. Or they could just do this whole thing again next week. My money is on the latter.
Until next week, I'm Justin Donaldson and just like every year, I'm going as the ECW version of Bubba Ray Dudley for Halloween.