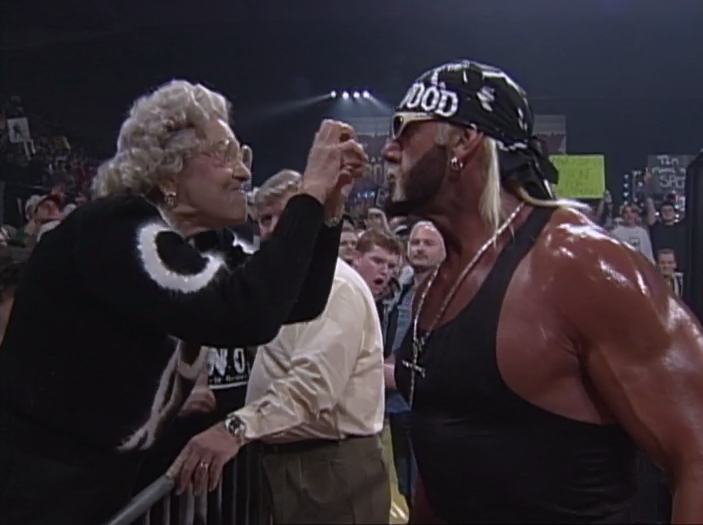 Previously on the Best and Worst of WCW Monday Nitro: World War 5 happened and Scott Hall earned a WCW Heavyweight Championship match for February. Which is extremely helpful, because the nWo already have a contractual, in-canon ability to wrestle for championships whenever they want. You're gonna want to orchestrate a false ending to a 60-man battle royal to make that really pop.
Click here to watch this week's episode on WWE Network, and click here to watch the pay-per-view. You can catch up with all the previous episodes of WCW Monday Nitro on the Best and Worst of Nitro tag page. Follow along with the competition here.
Remember, if you want us to keep writing 20-year-old WCW jokes, click the share buttons and spread the column around. If you don't tell them how much you like these, nobody's going to read them. We're on the road to Starrcade '97, which you'll need to prepare for.
And now, the Best and Worst of WCW Monday Nitro for December 1, 1997.
Worst: WCW Is Putting Up Monday Nitro As A Stipulation In A Match Involving The President Of The Company And A Color Commentator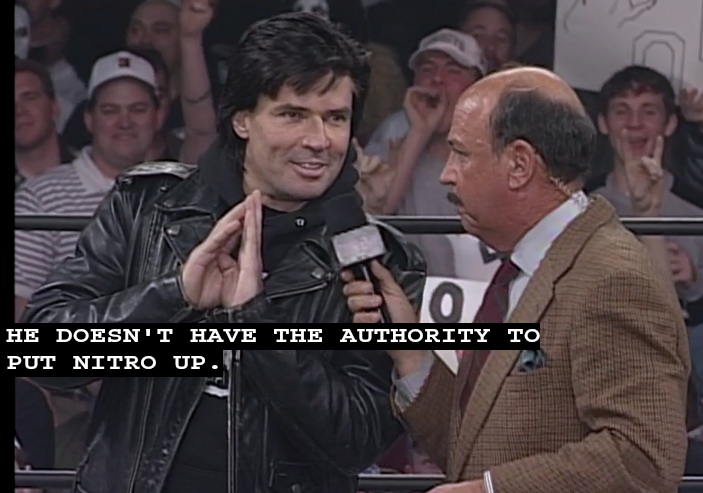 Over the past several weeks, Larry Zbyszko has been trying to stand up to the New World Order while getting picked on and beaten up. Last week, he finally managed to double-talk Eric Bischoff into a verbal agreement for a match. This week's show opens with Bischoff coming to the ring and saying it's not going to happen, because his challenge was for "right then, right there" and it didn't happen. He says the only way he'll ever face Zbyszko in a match is if Zbyszko puts up WCW MONDAY NITRO ITSELF as collateral. Since he knows Larry doesn't have the authority to do that, wrestling will never happen.