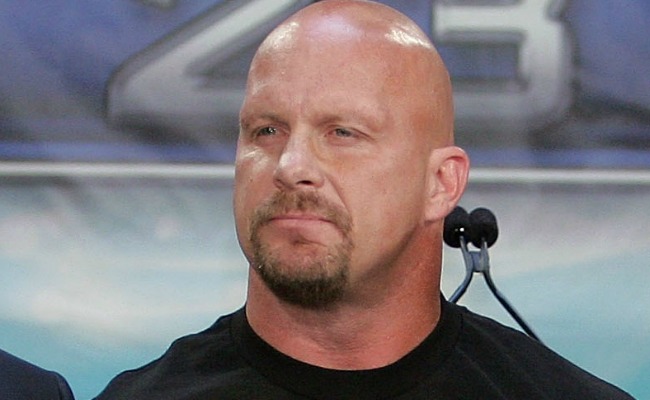 The "will he/won't he" rumours about a potential Steve Austin appearance seem to pop up before every WrestleMania these days. Not satisfied with "he doesn't even go here," the former WWE champ and Attitude Era legend took time on his most recent podcast to explain his absence to fans still hoping to see him on the grandest stage of them all. First, he cleared up any rumours about him being unhappy with WWE:
"From a business standpoint and from a personal standpoint, I had a lot of irons in the fire and they were all heating up as WrestleMania became right down the road, and then it happened. So you have all this speculation going on on the Internet that 'oh, Stone Cold Steve Austin is done with the WWE, he's no longer a part, his contract expired, he's not satisfied with what's going on' and just all this malarky, which was total BS."
As for why he missed Mania: One of those "irons in the fire" was the impending sale of his 2,100 acre ranch in Texas. The complicated sale took up most of his time, and Austin blamed the "bad timing" of the sale coinciding with WrestleMania hitting Orlando.

Oh, and how did this whole mess get started? It was a quick trip to a WWE show in Los Angeles that sparked the rumours this year:
"It all kinda started when I went down to the Staples Center to interview Kevin Owens, one of my favorite WWE Superstars going right now, in a podcast. People assumed I was down there talking business with the WWE brass to set up an appearance in Orlando for WrestleMania 33. That was not the case. I was down there to interview KO. Along the way I stopped to visit with the boys. So anyway, I never talked to anybody about being part of WrestleMania 33."
So there you go, folks. There's nothing sinister or telling about his absence, Austin's is just really busy.