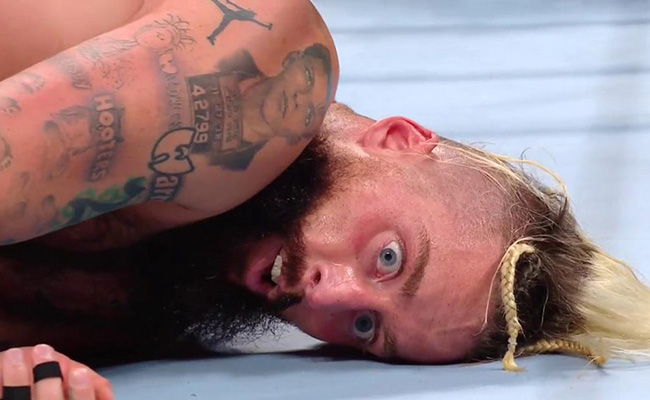 WWE reintroduced its audience to cruiserweight wrestling with the wonderful Cruiserweight Classic in 2016. The Cruiserweight Classic featured wrestlers from across the globe in a massive tournament to determine who would become the inaugural Cruiserweight Champion.
T.J. Perkins defeated Gran Metalik in the Cruiserweight Classic finals, prompting WWE to create 205 Live, its first-ever show dedicated to cruiserweights. That show has run on the WWE Network following Smackdown on Tuesday nights since November of 2016. The cruiserweight division lives under the Raw brand umbrella, and you'll usually find a cruiserweight match or two on Raw every Monday.
While the cruiserweight concept is both fun and loaded with potential, aside from a memorable moment here and there, WWE hasn't treated it like a wrestling program every fan needs to watch. WWE has also had a hard time evaluating and developing its own cruiserweight talent into marketable stars.
The former "King of the Cruiserweights," Neville, hasn't been on WWE TV for months after he may or may not have requested his release. Details on that story remain sketchy, but he's missing, and that's a problem for 205 Live. WWE also released Austin Aries last year, so both of the Superstars WWE featured in the Cruiserweight Championship match at the most recent WrestleMania are gone.
WWE has been attempting to drum up interest in 205 Live by putting together the first-ever 205 Live-exclusive tour of Live Events, but just a couple of weeks ago, they shifted gears to include two legitimate non-cruiserweight, non-205 Live Superstars on the shows. Bray Wyatt and Matt Hardy are slated to have matches against one another on that tour. But speaking of that tour …
According to 411 Mania, WWE has already canceled one of three 205 Live tour dates, which was scheduled to be held at the Ryan Center in Rhode Island. The January 19 show isn't happening, and, of course, fans who already bought tickets have been offered a full refund.
The Ryan Center website states that the show was canceled due to "routing and scheduling issues." Naturally, many fans and critics are leaping to the assumption that real reason for the cancellation is that ticket sales aren't where WWE needs them to be to justify running that show.
Again, that's just an assumption. There's no reason not to believe there really was a scheduling conflict. But a lot of tea leaves are likely to be read over the decision, and a lot of critics have already begun drawing that conclusion.
WWE has confirmed to multiple outlets that the other two 205 Live shows will proceed as scheduled.