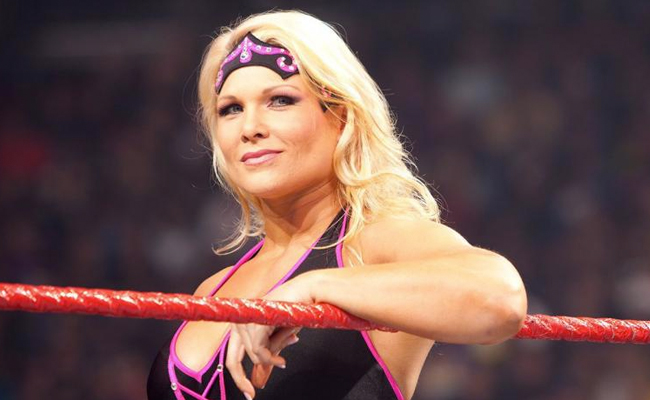 This year's Mae Young Classic, WWE's second annual women's wrestling tournament, films on Wednesday and Thursday nights. But like last year, it will take a while to air. WWE announced today that instead of dropping several episodes onto the Network at once in the middle of the day like last year, they're actually going to air it as a weekly show.
Beginning on Sept. 5, the Mae Young Classic will air on the WWE Network at 9 p.m. EST, immediately following NXT. The previous week, on August 29, the Bracketology Special will air in the same time slot.
The other exciting news is that the commentary team has been announced, and it's the first WWE commentary desk to include two women: Beth Phoenix and Renee Young. Joining them to do the play-by-play will be WWE mainstay Michael Cole. Phoenix did a great job on commentary for the Mixed Match Challenge at the beginning of this year, so it'll be great to see her back at the desk. Young did a bit of commentary years ago at NXT, but she's grown so much since then as an interviewer, a host, and an on-screen character that it will be so much fun to see her return to the role now.
As for Cole, he may not be everyone's favorite commentator, but his presence automatically says, "This is a WWE commentary team for a show that matters." It will also be interesting to see if this same team takes the desk for WWE Evolution in October, which hopefully it does.