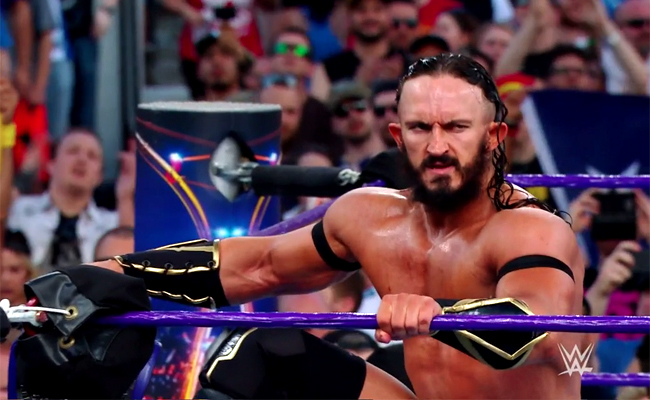 There is still no good news for fans of former WWE Cruiserweight Champion Neville, who hasn't been seen or heard from since he asked for his release last October after being asked to lose to Enzo Amore for a second time after he'd just lost the title to him. WWE refused to release him from his contract, and that appears to still be where things stand, for the most part.
According to the Wrestling Observer Newsletter, Neville has in fact quit the company, but he's still under contract and WWE has no plans to grant him a release. Neville can't speak about the situation publicly without breaching that contract (which would presumably lead to legal action against him), so he's not even in a position to explain his own side of the story to fans.
As you can guess, Neville would reportedly love to go to another company, but obviously there's no legal way to do that without first being released by WWE. Meltzer expresses uncertainty about how long Neville can be kept in limbo like this, but notes that it would still be possible for him to return to work at WWE. There is precedent for WWE freezing a performer's contract, as they were able to suspend Rey Mysterio's contract for an entire year a while back while Mysterio was out of action recovering from surgery.
Unfortunately, given the stubbornness Neville has already shown in this situation, and WWE's record when it comes to dealing with these kinds of slights, the situation seems unlikely to be resolved anytime soon. I know I'm still holding out hope that we get to see Neville wrestle somewhere in the next year, but it seems that the Man That Gravity Forgot has become the man WWE hopes you forget.